Bethesda has published a welcome video for this year's QuakeCon, which kicks off this Thursday, 24th August at the Gaylord Texan Resort and Convention Center, in Dallas, Texas. In the video, and an accompanying blog post, the game publisher revealed the launch dates for three of its upcoming AAA VR titles, and detailed various other game reveals and events that are lined up.
Of course, Quake Champions will be a major feature of QuakeCon as the Quake world championships take place, and are streamed live on Twitch and Facebook. Contestants can win lolly from a $1 million prize pool, with the cash being doled out on finals day (Saturday, 26th August). If you are tempted to buy/play Quake Champions it quite a good time to do so, as there will be the annual QuakeCon Sale (up to 75 per cent off), and anyone anywhere in the world who plays the game during QuakeCon gets a free limited edition lightning pistol, as pictured below.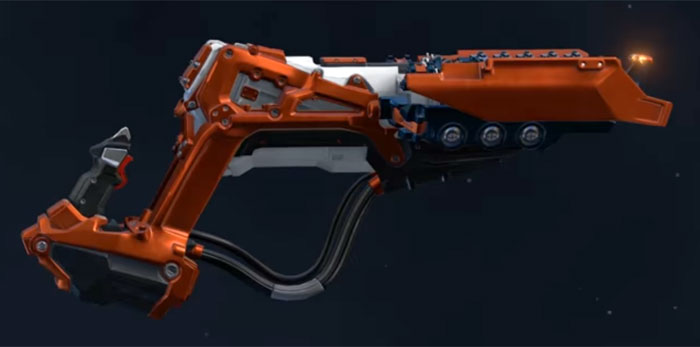 Other attractions of QuakeCon include hands-on time with 'The Evil Within 2', a survival horror sequel which launches on Friday 13th Oct. Wolfenstein II: The New Colossus will be hands-on too, at the event. Last but not least the first hands-on sessions for Dishonored: Death of the Outsider, a new standalone DLC, will be available during the show.
The headlining AAA Bethesda VR titles will be playable at QuakeCon. Respective release dates and platforms are listed below.
Skyrim VR: 17th November for PSVR (PlayStation 4)
DOOM VFR: 1st December for PSVR (PlayStation 4), HTC VIVE (PC, £19.99)
Fallout 4 VR: 12th December for HTC VIVE (PC, £39.99)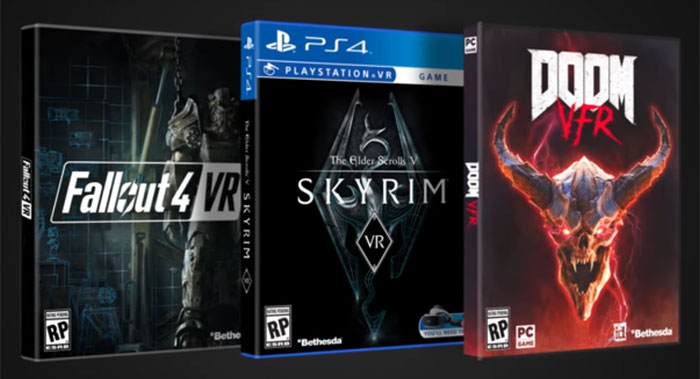 As well as the aforementioned live streaming links there's an official QuakeCon app for Android and iOS available to help you stay up to date with the activities and proceedings.