EA introduced Origin Access a little over a year ago. Aimed at PC gamers, the service was designed to be similar to the EA Access subscription service for Xbox One gamers which started in July 2014. However there was a notable (yearly) price difference between Origin Access and EA Access which caused more than a little consternation among the PC favouring HEXUS readers.
Now EA has introduced a yearly fee for Origin Access which brings the service charges to par with the Xbox One equivalent. If you go to the Origin Access page in the UK you will notice that subscriptions to the game library cost the same £3.99 per month, but there is now an option to subscribe for a year for £19.99. According to a report over at VentureBeat, U.S. residents benefit from similar cuts: Origin Access is now $4.99 per month, or $30 for a full year stateside.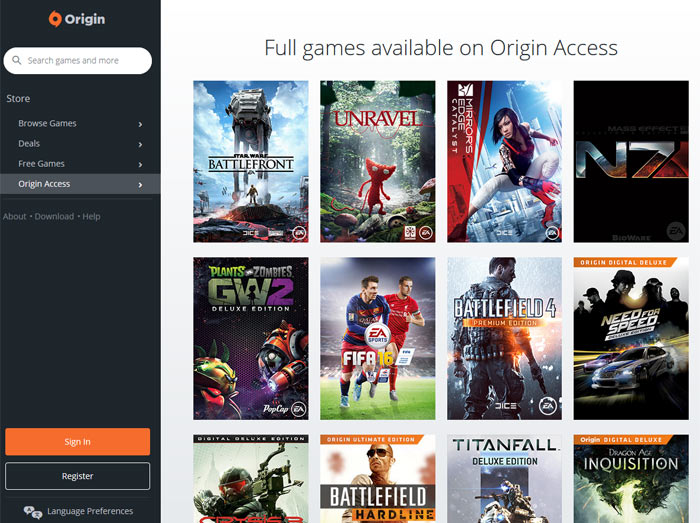 The key attractions of Origin Access are the free 'vault' games (with over 50 in the library at the time of writing) but that's not all, as EA highlights:
Unlimited access to an ever-growing collection of great PC games.
Try new EA games before they're released – no purchase necessary.
Save 10% on Origin purchases.
The Vault games include plenty of big name blockbusters but are not quite the latest editions. For example there's Battlefield 4 Premium (and older games in the franchise) but not Battlefield 1, and Titanfall Deluxe Edition is in the Vault but version 2 isn't. It's hard to guess when the newer titles will get added to the Vault.
For those newer games there are trials on offer, such as 10 hours in Battlefield 1 for free, and there's an exclusive play first trial of Mass Effect Andromeda on the way.
More games are added to the Origin Access Vault 'over time'. In the news yesterday was the addition of Aragami, Furi, and The Saboteur.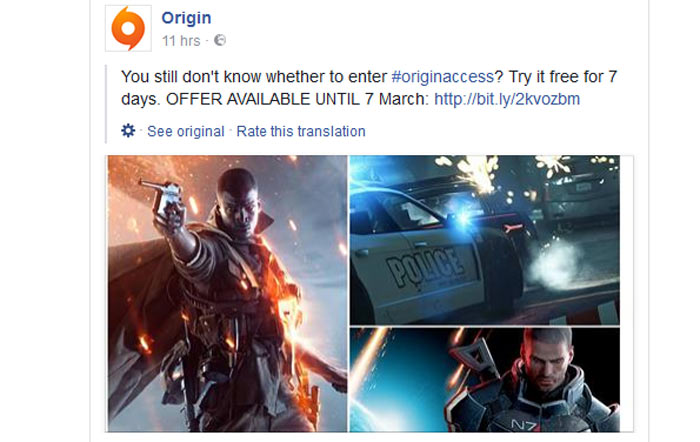 Those who are interested in trialling Origin Access can now enjoy 7 days free membership.