EA/DICE have announced the first DLC expansion for Battlefield 1. Among the raft of new content introduced in the They Shall Not Pass release are; the "hardened veterans of the French army", four all-new maps (set in France), a new game mode called 'Frontlines', a couple of new tanks, the new Trench Raider elite class, and the Siege Howitzer.

The French army has arrived to provide more play variation in Battlefield 1. As many key battles in WW1 were on French soil, it's about time these forces were features within the game. Alongside the troops two French armoured vehicles are now available (pictured above). Firstly the Char 2C tank is described as an "epic steel behemoth", capable of turning the tide of a battle. Secondly, the St. Chamond assault tank gun is here and it was the "most heavily armed allied tank of the war." On the topic of big lumpen metal machines of war the DLC adds the Siege Howitzer (stationary field gun) which can be operated by an infantry player.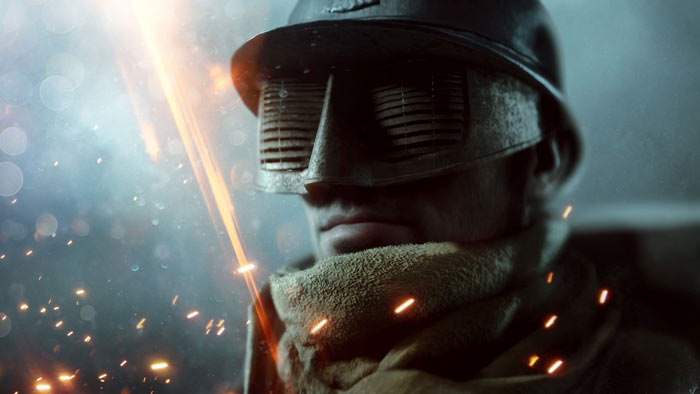 Interestingly They Shall Not Pass adds the Trench Raider Elite Class (pictured above), a melee specialist who gets down and dirty with his Raider Club and "impressive grenade arsenal".
Maps play a big part in this DLC. Four maps covering vaied French battlefields and strategic locations are; the infamous Verdun Heights, Fort Vaux which is set in a partially underground fort complex (pictured below), Soissons which was the scene of a huge tank assault, and the Rupture map which covers four key strategic bridges over the river Aisne.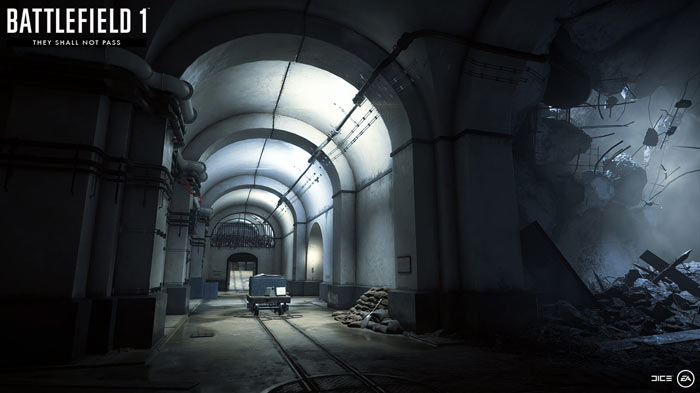 Last but not least EA/DICE introduce a new game mode called Frontlines. The mode introduces a "fight for chained control points, in a tug-of-war frontline". After the capture of an enemy HQ control point the mode changes into a rush-style section.
We don't have a firm date for the release of They Shall Not Pass, just the vague-ish 'March 2017'. Furthermore, DLC pricing hasn't been announced but the DLCs like this will be free to download two weeks early to those who own the Battlefield 1 Ultimate Edition (currently £78.73) or buy the Battlefield 1 Premium Pass (£39.99).