At SDC19 a few hours ago Samsung took the wraps of a pair of new laptop lines which are certified by Intel to its Project Athena specifications. Both are premium designs and seek to offer the best in "ultra-portable and ultra-powerful computing experiences to meet the unique needs of modern professionals for their always on-the-go lifestyles," says Samsung, with added "display innovation".

The new Galaxy Book Flex and Galaxy Book Ion are the world's first laptops to feature QLED displays. Samsung asserts these display panels offer "a vivid, true-to-life viewing experience," with outdoor modes capable of outputting 600-nits of brightness - while being energy efficient. There will be 13.3-inch and 15.6-inch versions of both the Flex and Ion and whichever you choose the panel will be FHD.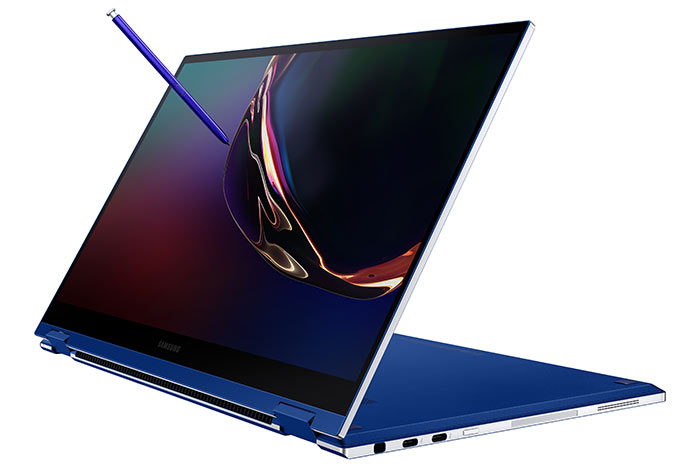 The other headlining quality of the new devices is that they were co-engineered with Intel as part of the Project Athena innovation program and use the latest 10th Gen Intel Core processors. HEXUS reported upon Project Athena and its computing experience goals back in May, and noted the reveal of the first five verified partner laptops later that month at Computex. As a recap, highlights of Project Athena designs are their pleasing balance of responsiveness and performance, plus power and battery life, in attractively slim form factors. Intel says that its verification program delivers:
New and seamless experiences to the laptop, including artificial intelligence and graphics
Expanded connectivity capabilities such as Wi-Fi, Thunderbolt™ and 5G
Accelerated innovation on new form factors and richer display technology
Galaxy Book Flex: a powerful, portable, premium 2-in-1
This aluminium hewn design is a 360-degree hinge equipped convertible. Complementing the form factor and touch-screen capability is an enhanced S Pen with new gesture controls. Samsung has opened up its PenUp community for developers / users of this laptop for sharing and discussing your S Pen creations.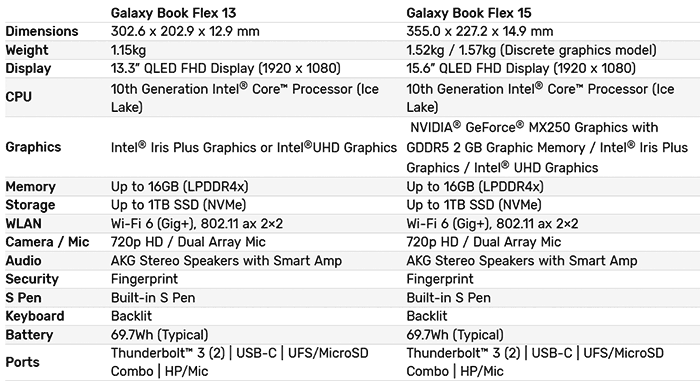 Galaxy Book Ion: an advanced, agile, ultra-lightweight PC
These are tailored to customers looking for the best in portability and the chassis are made from ultra-light magnesium alloy. The 13-inch model is just 0.97kg, and the 15-inch not much heavier at 1.19kg / 1.26kg (discrete graphics model). As well as discrete graphics, the larger version features and extra DDR4 Ram slot and extra SSD connector.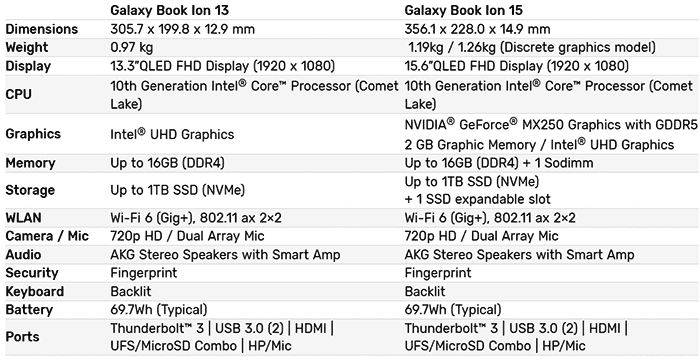 Samsung has an easy on the eye infographic available featuring the Galaxy Book Flex and Galaxy Book Ion for those who like to ponder over such things.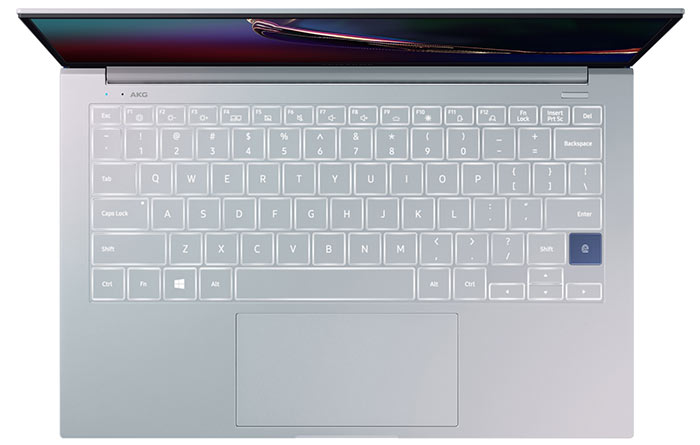 At SDC19 Samsung also shared some info about its upcoming Galaxy Book S based on Intel's Lakefield processor, featuring Intel's Foveros 3D stacking technology and a hybrid computing architecture. This revamped laptop will "deliver the optimal balance of performance, efficiency and connectivity in a small footprint," says Intel. Furthermore, it expects the LTE connected Galaxy Book S to become the first device available in the marketplace packing a Lakefield CPU.