Motorola has sent out invites to a special event on 13th November. According to invitee CNet, the communication includes the strapline "You're going to flip," and you can see the accompanying animated GIF below, heralding "An original unlike any other," alongwith the date.
The event, in the evening on Wednesday 13th Nov in Los Angeles, will feature the "highly anticipated unveiling of a reinvented icon," reports the source. Alongside the tech, and demonstrations of its immersive experiences, will be a variety of special guests and musical performers.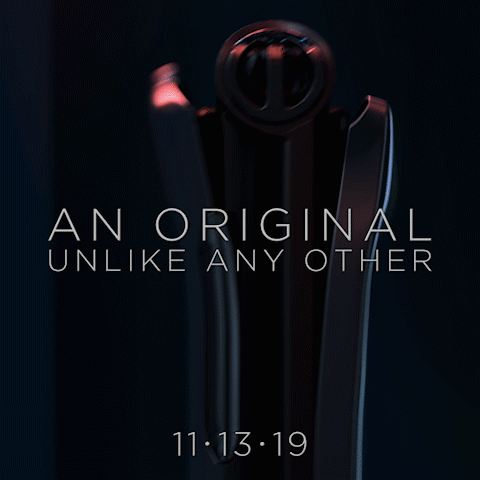 If you remember previous reports about the reinvented Motorola RAZR, you might have expected it to be launched this summer. However, the company must have either hit some development issues or reckoned they had room for pause as Samsung played Hokey-Cokey with the Fold and Huawei's Mate X failed to cause ripples.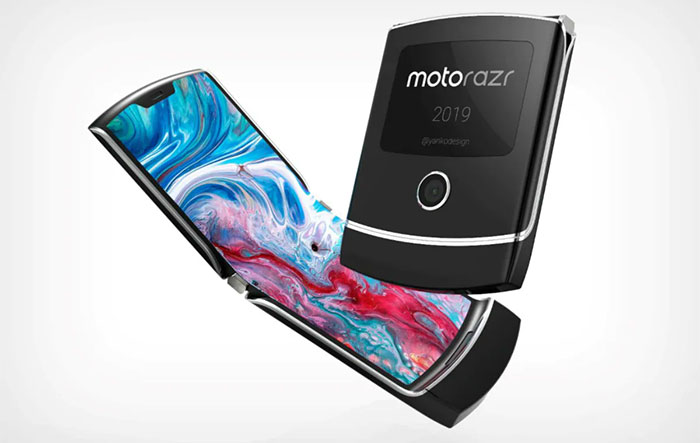 Artists impression of a Moto Razr foldable smartphone
The latest rumours about the new RAZR are that it will be based around the foldable 6.2-inch screen, and come packing a Qualcomm Snapdragon 710 processor, come in white, black or gold, have a 2,730mAh battery, plus 4GB or 6GB of RAM, and 64GM or 128GB of storage. Price is guesstimated at $1,500.
Samsung Galaxy Fold 2
Korea's ET News has some interesting coverage of a purported Samsung Galaxy Fold 2. According to its sources, Samsung's second gen foldable is said to fold from top to bottom, like the RAZR and flip-phones of old – focussing on portability rather than screen size. Furthermore, the screen cover material will change from transparent PI (polyimide) to UTG (Ultra Thin Glass) from DOWOO INSYHS.
Though UTG is said to be more visually pleasing (less evidence of a crease?) drawbacks are that it can be easier to break and it currently has low manufacturing yields.