Firms like Samsung are always striving for competitive advantage though new technology. In its smartphone business, for example, it continuously pushes the envelope in screen, processing, memory and storage technologies. One area where progress seems to have lagged behind however, is progress with smartphone battery tech. More efficient screens, processors and other components help battery life extension - but market demand for larger, brighter screens pulls in the opposite direction.
HEXUS has frequently reported on encouraging new battery technologies but they often seem to be slow to market - if we ever hear about them again. Looking back in our archives I see that Samsung was in the news in 2015 for claiming it could double the life of Li-ion batteries using graphene cathodes. More recently, in Nov 2017, it published some insights into its graphene ball battery technology which it said could deliver 5x faster charging speeds and a 45 per cent battery capacity increase.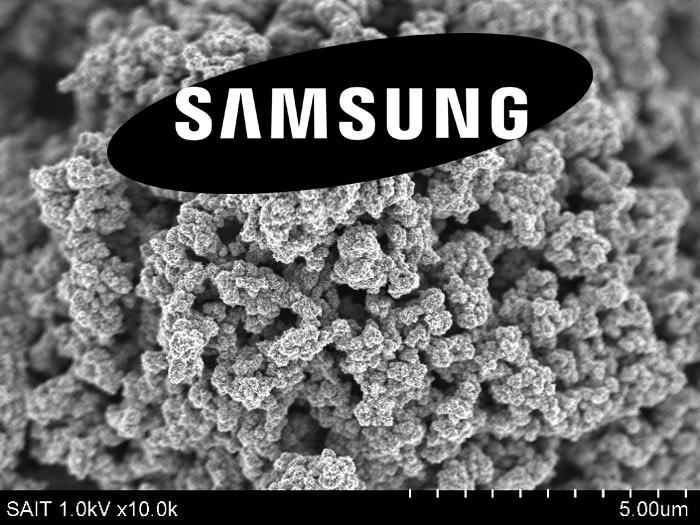 Fully charged in 30 mins
A few hours ago, renowned smartphone leakster Evan Blass, AKA @evleaks, Tweeted that his sources had tipped him off about Samsung introducing its first smartphone(s) with graphene battery tech next year or by 2021. Blass went on to say that the 'graphene battery' would be "capable of a full charge in under a half-hour," but Samsung is still working on raising capacities and reducing costs.
Unfortunately that is all we have for now, there wasn't any indication what role graphene has in the new 'graphene battery' or if it is derived from Samsung's previously disclosed works on using graphene cathodes or graphene ball battery tech, for example. A graphene battery probably won't appear in the Galaxy S11 early next year so it is more likely to be a feature of an upcoming S12 or one of Samsung's Galaxy A series which it has wisely used in recent times for pushing 'experimental' features.