Virgin Media has emailed us today to confirm that subscribers will now be able to receive "every major UK sports channel in one subscription". Virgin Media customers can already watch Sky Sports 1, 2 (currently Sky Sports Ashes), 3, 4, Sky Sports 1 and 2 in HD, Sky Sports F1 and Sky Sports News, and from today Virgin XL TV home subscribers will also receive BT Sport "at no extra cost". This makes Virgin Media the only provider which can give you both Sky Sports and BT Sports channels.

"Virgin Media homes are kicking-off the new season with the most complete sporting line-up around in one simple subscription, from Barclays Premier League football and Aviva Premiership rugby to F1, live golf and the culmination of a great Ashes series. We're excited to announce our deal with BT, making these fantastic new channels available at no extra cost to millions of Virgin TV viewers and in HD as standard," said Dana Strong, Virgin Media 's chief operating officer.
As mentioned above Virgin XL TV home subscribers get the extra BT Sport channels added to their packages for free. Other Virgin Media customers interested in the BT Sport channels can also get these channels by upgrading to XL TV home or for £15 a month, add BT Sport – BT Sport 1, 2 and ESPN and all HD variants – to their existing TV package. Customers who use 'Virgin TV Anywhere', the company's cloud-based streaming service, which is useful when you are out and about, will also be able to access BT Sports channels. This streaming service is scheduled as "coming soon".
Around 2 million households are currently subscribers to Virgin Media's XL TV home package and the new deal will treble the potential viewership of the BT Sports channels, reports the Telegraph. Meanwhile BT has refused to wholesale the BT Sports channel content to BSkyB from whom it aims to win back broadband customers with its own free bundling offer, announced in May. BSkyB in return will not wholesale Sky Sports channels to BT's TV service.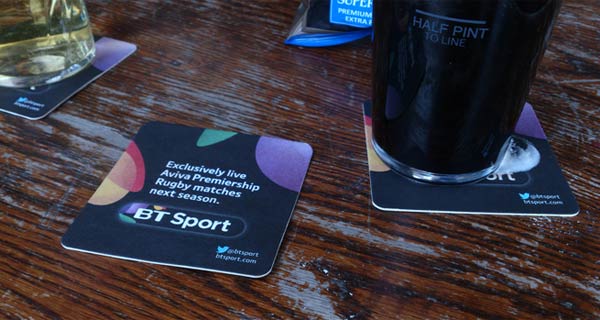 BT Sport was launched in August and already has one million households signed up for the new channels. The three channels BT Sport 1, BT Sport 2 and ESPN are all available in both SD and HD versions and, as a reminder, these channels will provide:
38 exclusively live Barclays Premier League football matches (BskyB has the rights to 116 games)
Hundreds of top flight football matches from Italy, France and Brazil
Exclusive Aviva Premiership rugby matches
Women's Tennis Association matches from 21 tournaments
The 2013/14 FA Cup
Clydesdale Bank Scottish Premier League
UEFA Europa League matches
German Bundesliga matches
Ultimate Fighting Championship® (UFC)
NCAA College Basketball
NCAA College Football
NASCAR
The new Premier League season kicks off on Saturday.