Following a limited beta late in 2009, the BBC has confirmed that it has made its iPlayer service available to a wider range of Freesat viewers.
The BBC's on-demand service, which recorded more than 100 million requests for programmes in December, is being evaluated as a beta on the free-to-air Freesat service and is now available to all users of a Humax-branded Freesat HD receiver connected to a broadband connection of at least 1Mbps.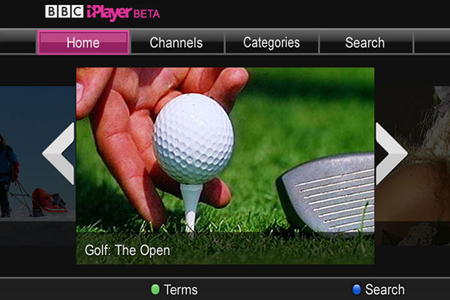 In order to put the service to the test, users can tune into any BBC channel, press the red button and when the BBC homepage loads, type in the code 5483 and press enter. The service will return a "number not found" message, but iPlayer will appear on screen seconds later.
Although only available via Humax receivers at this point, the BBC adds that iPlayer will become available to all other Freesat HD receivers and Freesat HD-ready TVs in the coming months.