Popular computers and components retailer Scan is hosting an Nvidia GTX 1080 launch party on Saturday 4th June at its Bolton Middlebrook HQ. Scan has organised a full day of activities starting at 10am.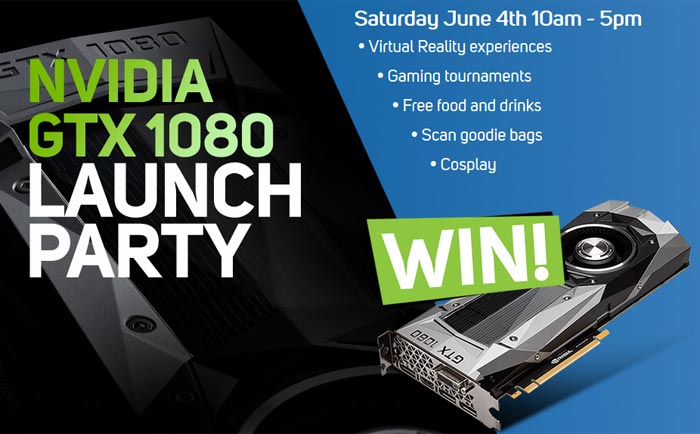 Visitors will get the opportunity to see/try VR demos, watch product presentations from Nvidia executives, get involved in game tournaments, a watch or take part in a cosplay competition. Competition prizes include Nvidia SHIELD consoles, scan shopping vouchers and even a brand spanking new Nvidia GeForce GTX 1080.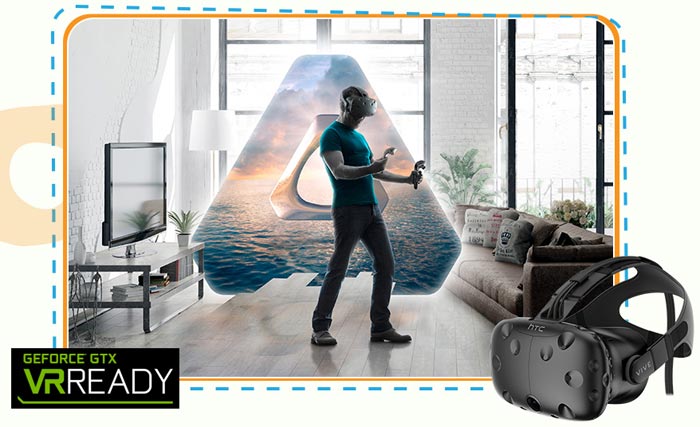 Early bird goodie bags and food
It pays to get to the event early as the first 250 visitors will get vouchers for free food and drink plus a free goodie bag from Scan. If you can't get yourself to Scan's HQ for the kickoff of the event you can still turn up to parts of the day of most interest – check out the schedule for Saturday below:
10:00am -Doors Open and sign-ups
10:30am -VR demos and Gaming tournaments start
11:00am -1st NVIDIA presentation
12:00pm -Food and drinks
1:30pm -2nd NVIDIA presentation
3:30pm -Tournament semi-finals
4:00pm - Tournament finals
4:30pm -Cosplay and tournament awards given out
5:00pm -Close
Among the first scheduled activities are the VR demonstrations. Scan and Nvidia will have several custom made VR booths available but remember demos will be on a first-come first-served basis and if you are 15 or under you must be with an adult.
Tournaments
Scan's tournaments provide the juiciest prizes of the day. Overwatch, Project Cars and Rocket League are the tournament titles on Saturday – with the juicy prizes attainable as shown below. If you intend to take part in the gaming tournament Scan would like you to register now. There's a cosplay contest too for those who like to celebrate gaming culture this way.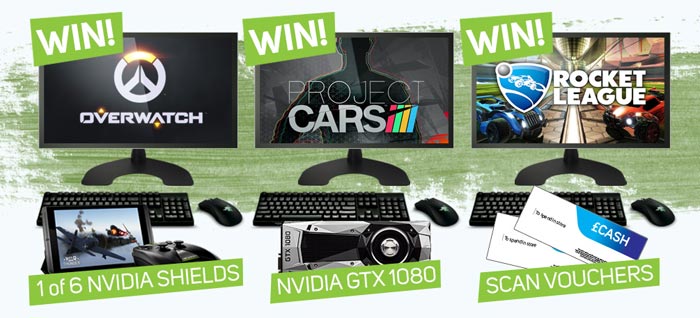 Scan's HQ and the event location is a short walk from the popular Middlebrook Retail Park near Bolton's Macron Stadium and the M61 motorway.