Nvidia has reported revenue of $3.01bn in its Q3 FY 2020 results statement. The headline figure is an improvement sequentially (QoQ) but a slight drop on the YoY figure. While the figures of $3.01bn in revenue and earnings of $1.45 per share were better than Wall Street had expected, there was rather soft quarterly guidance given, leading to the shares see-sawing in afterhours trading. Looking at the trends, Nvidia revenue has "declined four quarters in a row on an annualized basis" remarked MSNBC.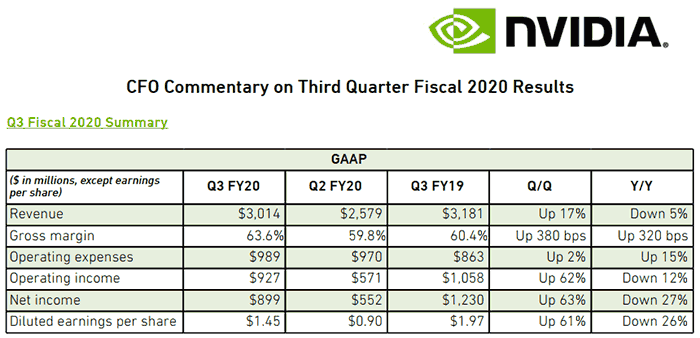 "Our gaming business and demand from hyperscale customers powered Q3's results," said Jensen Huang, CEO of Nvidia, in the official results statement. "The realism of computer graphics is taking a giant leap forward with Nvidia RTX." Huang flagged the growth area for coming quarters as being the data centre, particularly business driven by the rise of conversational AI and inference.

Nvidia's gaming industry activities are those most close to HEXUS readers' hearts and indeed make up Nvidia's largest business segment ($1.66bn revenue in most recent quarter). However, this income is down 6 per cent YoY.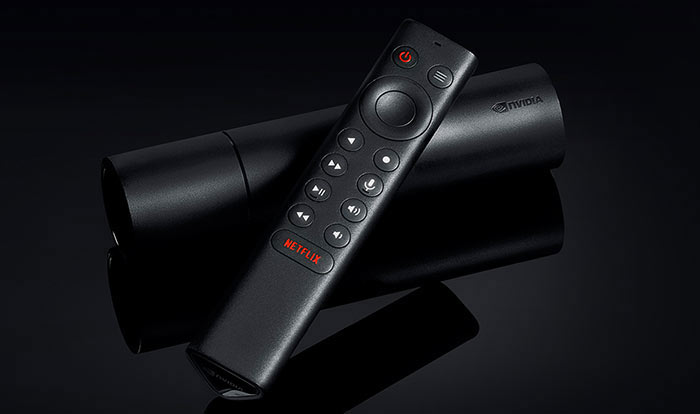 Official highlights of the most recent quarter in gaming include; Minecraft RTX, launch of the Super versions of the GTX 1660 and 1650, two new Shield TV models arriving, and the introduction of the RTX Broadcast Engine.
Moving along to other significant business segments, the Data Centre business brought in $726m. Highlights from this area of operations include; the launch of Nvidia EGX, collaboration with Microsoft on Azure systems, entering the 5G telecom market, and partnering with VMWare on AWS. Some "positive follow-through," is expected in this segment in Q4.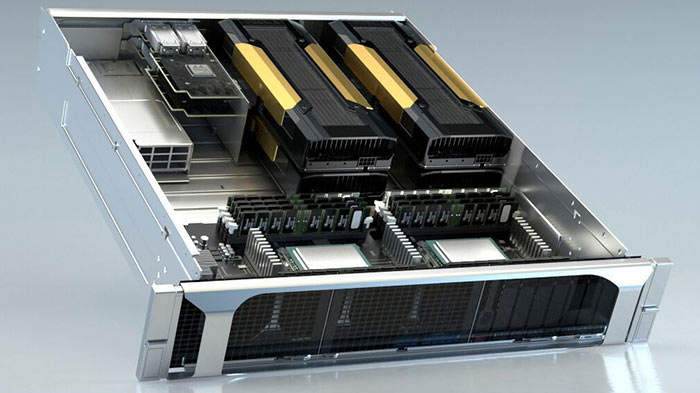 The Professional Visualization segment boasted a record $324m in revenue from workstation products. Automotive was $162m, which was down 6 per cent QoQ but Nvidia says there were some large one-off development costs incurred in this quarter. Lastly OEM and Other revenue was $143m, down 3 per cent YoY and up 29 per cent QoQ. The quarterly boost has been provided by growth in entry-level GPUs for laptop PCs, said the Nvidia CFO.