Apple's re-imagined Mac Pro computer – you know the 'bog brush holder' one – has been in very short supply since its launch back on 19th December last year. It went on back-order almost immediately at launch, reports ComputerWorld, and has had estimated ship dates regularly pushed further away ever since. Yesterday the estimated shipping dates of March (previously moved from February) shifted into April.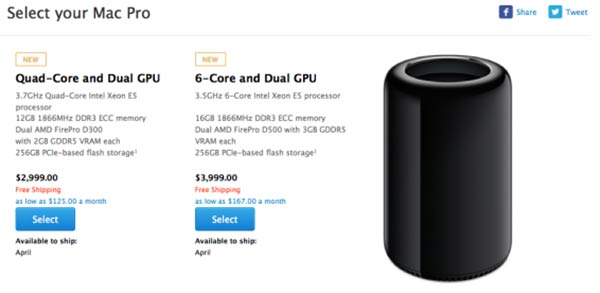 It's difficult to say whether the demand for the machine is very high or the Austin, Texas production facilities are inadequate - or a combination of both these factors. However Apple must be regretting its poor planning to meet orders in a timely fashion for the new Mac Pro which starts from a pricy $2,999 and can be configured up to $9,599.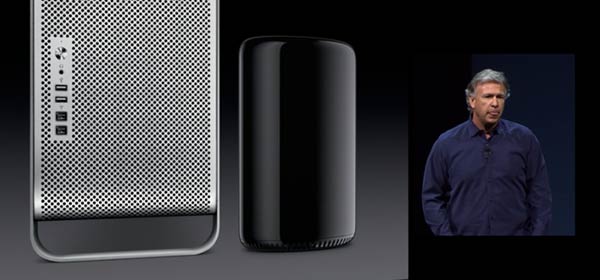 An analyst talking to ComputerWorld thought it might not just be high end professional users which are supping dry the Mac Pro production stream. It is thought that a proportion of sales are made to people buying the Mac Pro as a piece of tech-bling for their penthouse, the computer equivalent of a coffee table book, showing visitors your conspicuous consumption of this high end computer equipment which is merely used for Facebooking or whatnot.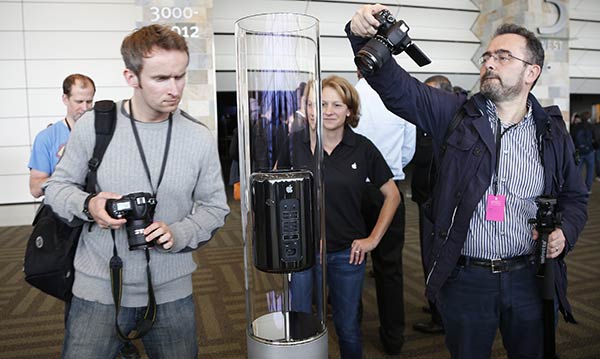 With the Mac line not being such a big part of Apple's revenue, and the Mac Pro being a fraction of that, this supply problem isn't going to be a major issue for Apple right now. However if it irks some professional users enough it might have a longer term impact on Apple's Mac Pro line. ComputerWorld has even spotted some 'scalpers' making big profits flogging their Mac Pro systems on eBay – with many asking around double the retail price for the listed machines.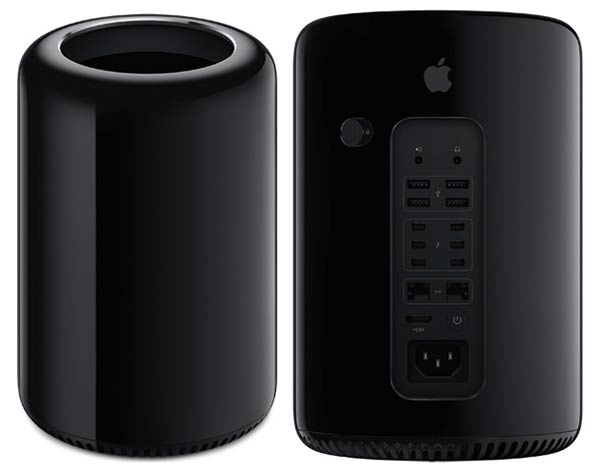 Are any readers waiting for a Mac Pro order to ship, or selling theirs on eBay?