NZXT demos free CAM 3.0 hardware monitoring utility
Loading...
Been waiting a while?
Get Flash
to see this player.
Product manager Fan Ding talks us through the latest release.
NZXT is best known for its PC hardware components, but one of the most intriguing products on show at the company's CES 2016 suite is an updated software utility dubbed CAM 3.0.
The hardware monitoring tool, demonstrated in the above video, is attempting to be an all-in-one replacement for the likes of CPU-Z, GPU-Z, RealTemp and others, and at first glance it appears to be a useful alternative.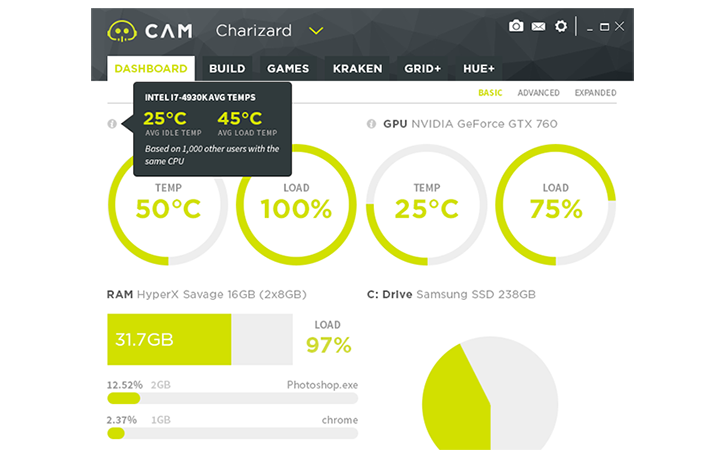 Presentation is nice and clean throughout, and CAM 3.0 includes a few nifty features. One example is the ability to source data from the cloud to compare your system stats with others, making it easy, in theory, to see if your CPU temperature is in line with the average.
CAM 3.0 will also record FPS, with the option of an in-game overlay, and we're informed an Overclocking tab is in the works for a future release. The utility is available as a free download from camwebapp.com, so give it a go and share your feedback using the comments facility below.