Kingston demos upcoming HyperX Predator M.2 NVMe SSD
Loading...
Been waiting a while?
Get Flash
to see this player.
Shawn Denison benchmarks PCIe 3.0 x4 drive in an Intel NUC.
SSDs are no longer all the rage at consumer tech events, but there are still plenty of new solutions on show. Kingston has been demonstrating a range of upcoming storage solutions including a third-generation MobileLite Wireless companion and, for performance purists, an updated HyperX Predator M.2 NVMe PCIe SSD.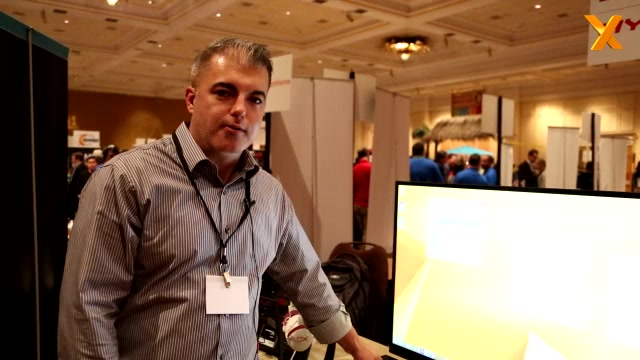 The new revision of the HyperX Predator isn't due until Q2 2016, but said drive was tucked inside an Intel NUC where it managed sequential read and write speeds of up to 1,775MB/s and 1,675MB/s, respectively, via a PCIe 3.0 x4 interface.
Kingston hasn't yet shed any details on the underlying controller or memory, or indeed price, but if you've developed a taste for cutting-edge hardware, the SATA 6Gbps drives you've acquired are beginning to look like yesterday's news.