EVGA teams up with Audio Note to improve PC sound
Loading...
Been waiting a while?
Get Flash
to see this player.
Design engineer Andy Grove on what makes EVGA's upcoming audio products tick.
EVGA is definitely branching out at CES 2016. The high-end manufacturer has already unveiled a 4K-ready gaming laptop and a yet-to-be-named chassis, but there's plenty more in the pipeline as the American firm is diving head first into the world of PC audio.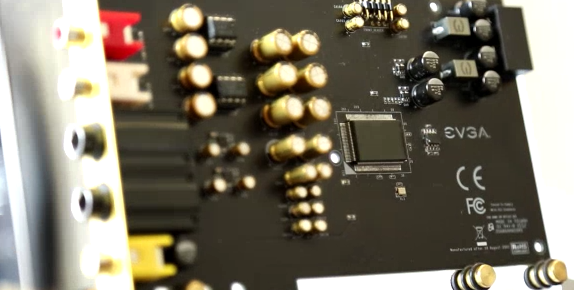 As is the case with most EVGA products, the company's first audio solutions won't be timid affairs and will instead be aimed at audiophiles seeking to "bring high-end audio down to the level of PCs."
In order to make it happen, EVGA is teaming up with Audio Note, a UK-based firm that claims to create "the finest domestic audio reproduction equipment money can buy." There's no firm indication of when the initial products will arrive, but you can get an early look at a prototype sound card and an external USB solution in the above video.