The Performance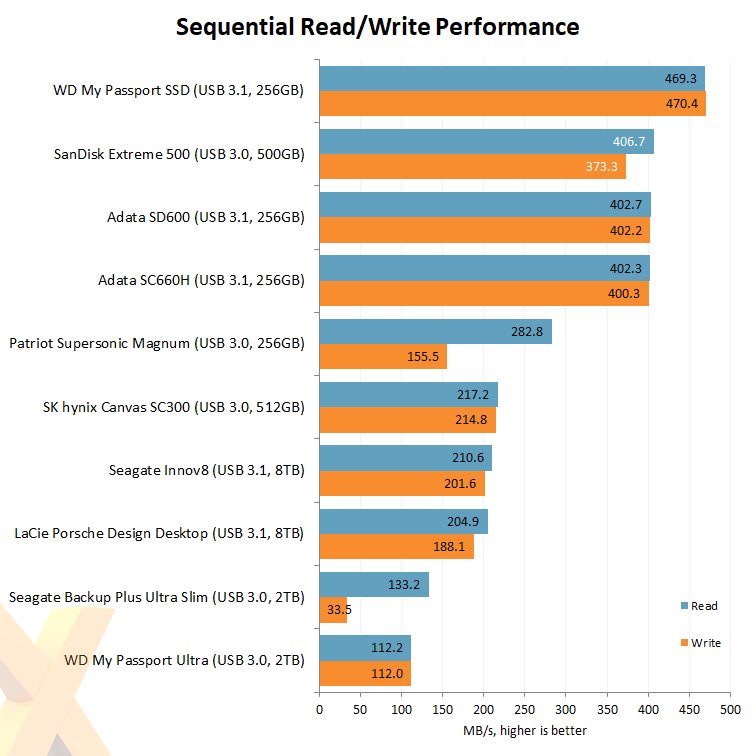 Running the sequential numbers shows that it gets reasonably close to the stated 430MB/s/415MB/s read and write figures, respectively. As an aside, it took just under a minute to copy 20GB of large files from a fast SSD over to the SanDisk Extreme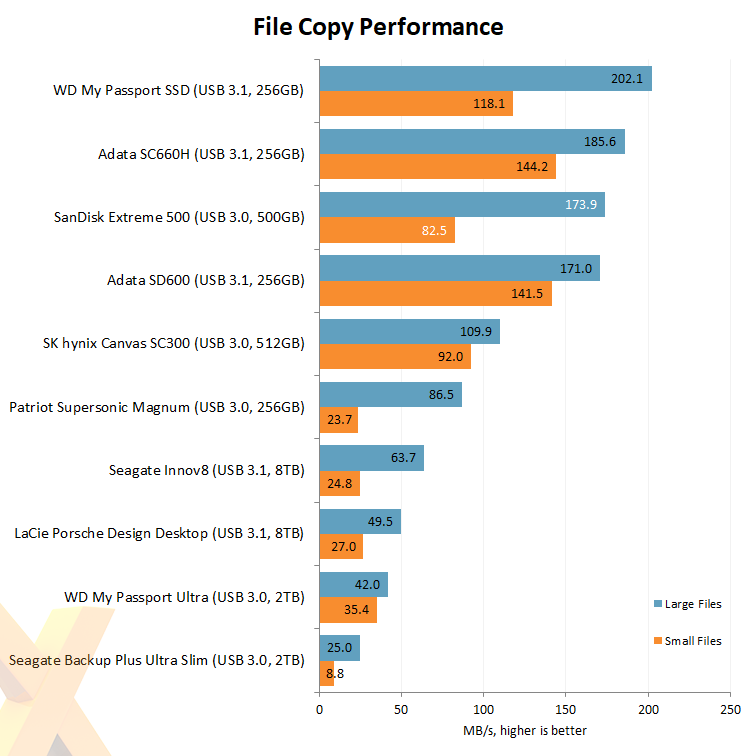 The AS SSD test is harder, but the SanDisk Extreme returns the kinds of figures I'd expect from a premium offering.
There is a huge amount of choice readers looking for external storage. You can go to a standard USB stick that features massive capacity, though the usual refrain is that speed is oftentimes sacrificed for space. What makes more sense is to have an SSD housed inside a suitable enclosure, thus enabling higher throughput that's genuinely useful when capacity rises to 500GB-plus.
The SanDisk Extreme 500 is a good case in point. Sleek, unobtrusive and ready to go, it features true SSD speed in a pocketable, ruggedised form factor. Backed by a three-year limited warranty and retailing for £165, or 33p per gigabyte, the 500GB model strikes a good balance between cost and storage size. Handy for those who, like me, need to keep huge amounts of data within arm's reach... in a well-built drive that is strong in both form and function.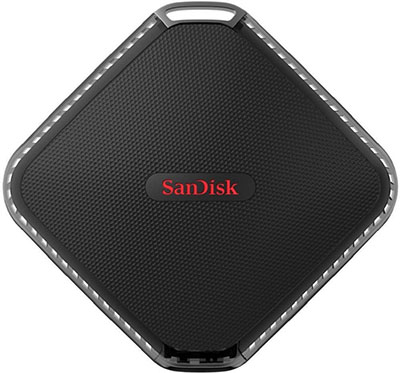 The Good

The Bad

Good design
Hits speeds in excess of 400MB/s
Available as a 1TB model
Small and sleek
Three-year warranty as standard

USB Type-C?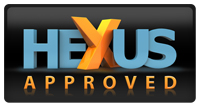 SanDisk Extreme 500 (500GB) SSD
HEXUS.where2buy
The SanDisk Extreme 500 (500GB) SSD is available to purchase from Amazon.
HEXUS.right2reply
At HEXUS, we invite the companies whose products we test to comment on our articles. If any company representatives for the products reviewed choose to respond, we'll publish their commentary here verbatim.