Final thoughts and rating
The Intel Z77 chipset is the natural successor to the Z68 and P67 chipsets that have been providing support for Intel's 2nd generation Core (Sandy Bridge) CPUs. Z77's incremental upgrades over Z68 aren't enough to convince sensible enthusiasts to make the jump over to the new chipset. assuming they already own a Sandy Bridge chip.
Z77's release is supposed to coincide with the launch of the 3rd generation Core (Ivy Bridge) processors. Intel, however, has pushed them back, making this a somewhat anachronistic release, and this mismatch between launches is what makes it difficult to evaluate Z77 in the right context.
Moving forward, Ivy Bridge chips and Z77 boards are sure to make for good bedfellows, so if you're in the market for a new PC build, soon, all the evidence suggests that this combination will be the mainstream standard setter for the remainder of 2012.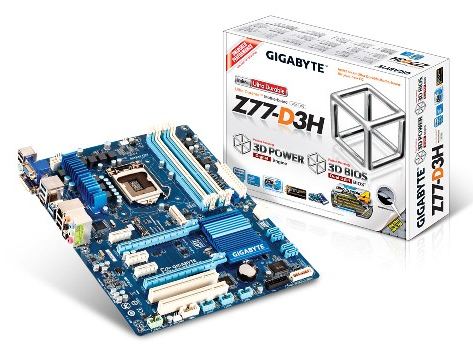 Our look at the Gigabyte Z77-D3H shows that the firm has taken the guts of its Z68 boards and transplanted them on to the Z77 chips, complete with flashy new BIOS. A decent performer in every regard with a Core i7-2700K in situ, we'll learn more once Intel finally releases the processors this board was designed for.
The Good
Solid layout
A decent BIOS, at last
Overclocks well
The Bad
No SLI support

HEXUS Rating

Gigabyte Z77-D3H motherboard on Sandy Bridge

HEXUS Awards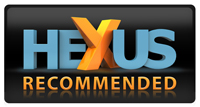 Gigabyte Z77-D3H motherboard on Sandy Bridge
HEXUS Where2Buy
The Gigabyte GA-Z77-D3H is available from Scan.co.uk.

HEXUS Right2Reply
At HEXUS, we invite the companies whose products we test to comment on our articles. If any company representatives for the products reviewed choose to respond, we'll publish their commentary here verbatim.