Final thoughts and rating
Corsair's Carbide Series 500R enclosure isn't a masterpiece, it's simply very good.
By taking the foundations laid by the 400R and adding a sprinkling of useful upgrades - including a bundled side intake and removable hard-disk cages - Corsair has created a £90 solution that offers excellent cooling performance in a tidy, well-rounded package.
This isn't Corsair's sexiest work, and the basic aesthetics may encourage would-be buyers to look elsewhere, but the 500R covers the chassis fundamentals with aplomb. Build quality is up to Corsair's usual high standards, cable management is top-notch, and the chassis' performance threatens to overshadow all of Corsair's previous mid-tower efforts.
There's room for improvement, and we'd really like to see Corsair pay more attention to sound proofing, but if you like the way the 500R looks and its feature set meets your needs, you're unlikely to be left disappointed.
Bottom line: The Carbide 500R may not be as eye-catching as its Graphite and Obsidian siblings, but it's just as good to work with, costs at least £30 less and can offer better performance. It's hard to argue against those credentials.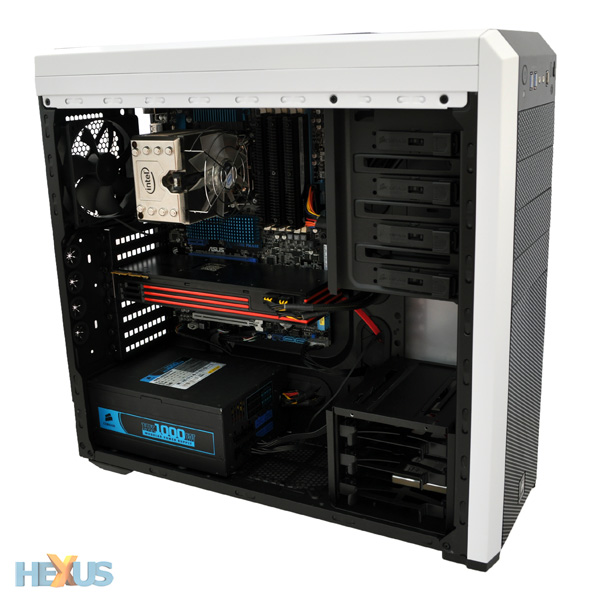 The Good
Excellent performance
Fantastic to work with
Superb cable management facilities
Added extras make it a convincing step up from 400R
The Bad
Integrated fan controller supports only three fans
Can get annoyingly loud with fans running flat out
Only two USB ports up front

HEXUS Rating

Corsair Carbide Series 500R
HEXUS Awards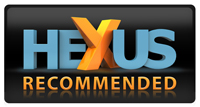 Corsair Carbide Series 500R
HEXUS Where2Buy
The reviewed Corsair Carbide Series 500R chassis is available to purchase from SCAN.co.uk*.
HEXUS Right2Reply
At HEXUS, we invite the companies whose products we test to comment on our articles. If any company representatives for the products reviewed choose to respond, we'll publish their commentary here verbatim.
*As always, UK-based HEXUS.community forum members will benefit from the SCAN2HEXUS Free Shipping initiative, which will save you a further few pounds plus also top-notch, priority customer service and technical support backed up by the SCANcare@HEXUSforum.