Samsung has yet to launch its ArtPC Pulse premium desktops but thanks to Amazon listings we now have pretty much the full scoop on these modern, interesting looking machines. These PCs are aimed at the upper end of the pre-built PC market with a strong alternative design emphasis, which incorporates a cylindrical full metal unibody chassis, with circular ambient lighting and built-in 360° Harmon Kardon speaker system.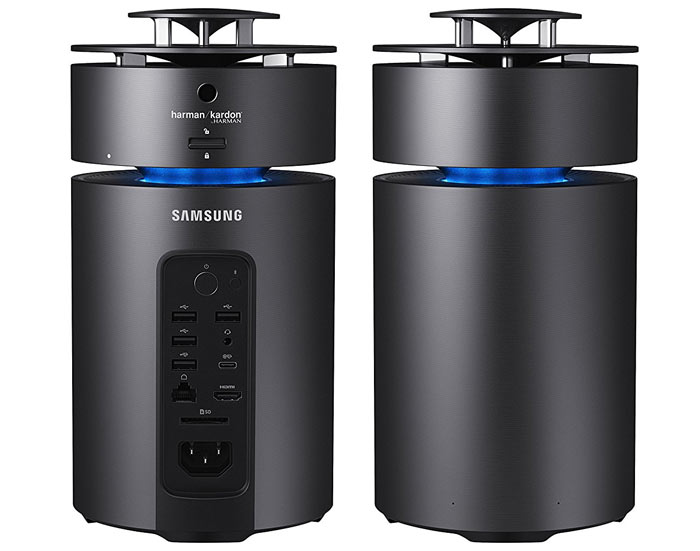 In Samsung's own promotional blurb the ArtPC Pulse is claimed to be "a completely new type of computer". That claim seems to rest upon the 'place it anywhere' design, compact proportions and good performance.
Inside, the ArtPC Pulse packs either a 6th generation Intel Core i5 or i7 CPU. In the cheaper i5 model you get 8GB DDR4 RAM and 256GB NVMe SSD storage, while the i7 model has 16GB DDR4 RAM and 256GB NVMe SSD storage plus a 1TB HDD expansion module. Otherwise the models are identical.
The Samsung ArtPC Pulse features a discrete GPU in the shape of a AMD Radeon RX 460 with 2GB of Memory and hardware H.265 decompression for 4K video. Remember these new generation GPUs from AMD offer vivid HDR imagery too, which is supported by more and more new Samsung TVs.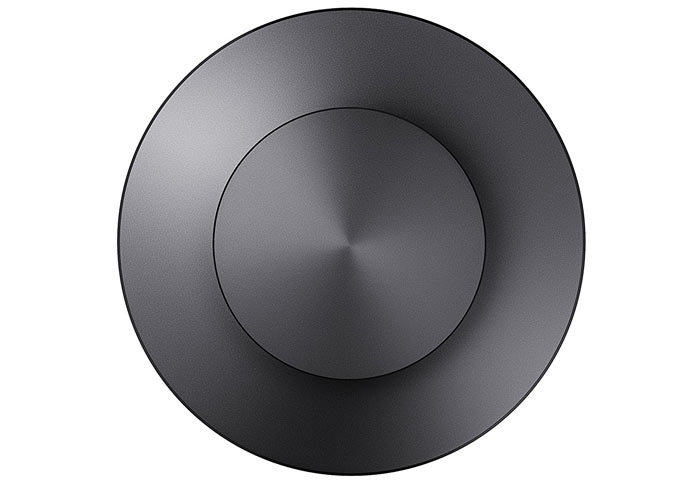 A decent sprinkling of I/O options are present for this kind of PC. There are 5x USB ports, including one with a Type-C reversible connector, wired Ethernet, HDMI, an SD card reader, and an audio combo jack. A large circular power button is flanked by a Bluetooth pairing button. At the bottom of the I/O panel we can see a trusty old IEC (Kettle) mains socket.
As mentioned in the intro, these PCs are yet to be officially announced by Samsung. So as yet we don't have details about the interesting possibilities that may be on offer thanks to the ability to "attach and remove expansion modules to customize your own system," for example.
Samsung Galaxy Note7 woes continue
Following the continued uncertainty over whether the new Note7 models are hazardous or not, Samsung has asked "all global partners to stop sales and exchanges". While it investigates further, Samsung is also requesting that owners of either an original Galaxy Note7 or replacement Galaxy Note7 "power down and stop using the device".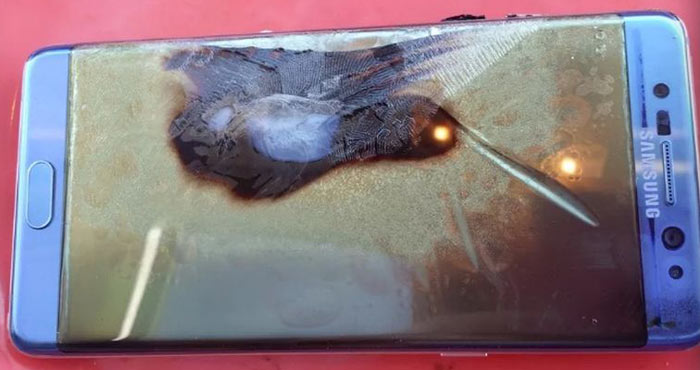 In other Note7 news, someone has modded this device into GTA5. In the game it works like a 'sticky bomb', reports PC Gamer, and can be bought at AmmuNation.