Gigabyte first showcased its BRIX Gaming UHD PC back at Computex, then we saw this much taller than usual BRIX at the Intel Developers Forum about a month ago. Now Gigabyte has got around to publishing a dedicated product page, a promotional video and an instructional video showing how to ready your barebones system for deployment. The Gigabyte BRIX Gaming UHD is flexible and suggested for use in home entertainment, or in place of a desktop system or games console.
Last month there was talk about Gigabyte tweaking the BRIX Gaming UHD ahead of launch to accommodate one of the Nvidia GTX 1000 series of GPUs. Such an option doesn't look to be available for at least a couple of months with the publication of the full product page having no mention of GPU options. However, Gigabyte did confirm that a GTX 1050 upgrade is "very possible" in the comments of the YouTube video embedded at the bottom of this article.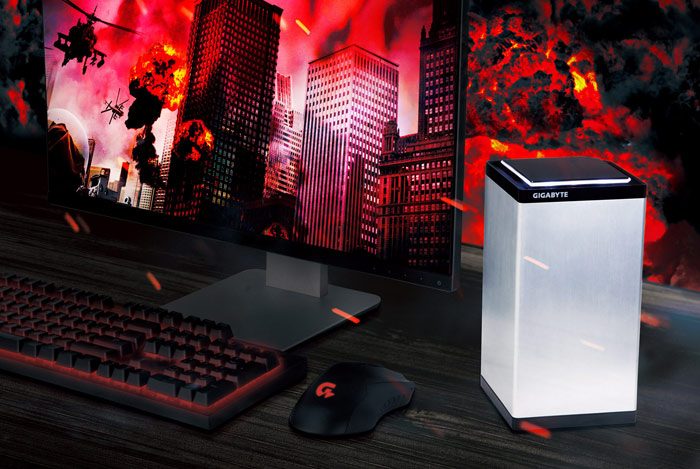 The key specifications are as follows:
Features latest Intel 6th generation Core Processors
Ultra compact PC design at only 2.6L (220 x 110 x 110mm)
Discrete Graphic Nvidia GTX950 (4GB GDDR5)
2 x SO-DIMM DDR4 slot (2133MHz)
2 x M.2 SSD (2280) slot
Intel IEEE 802.11 ac, Dual Band Wi-Fi & Bluetooth 4.2 NGFF M.2 card, Intel Gigabit Lan
2 x USB 3.1 (1* USB Type-C), 3 x USB 3.0
3 x Mini DP, 1 x HDMI 2.0
Headphone and Microphone jack
In addition to the above, Gigabyte says that users can fit up to 2x 2.5-inch SSDs – allowing 4x fixed storage devices in total. The maximum RAM you can install in the two slots is 32GB (16GB x 2). In use Gigabyte claims the BRIX Gaming UHD is "super silent", varying between 23 – 36dB from idle to peak performance mode.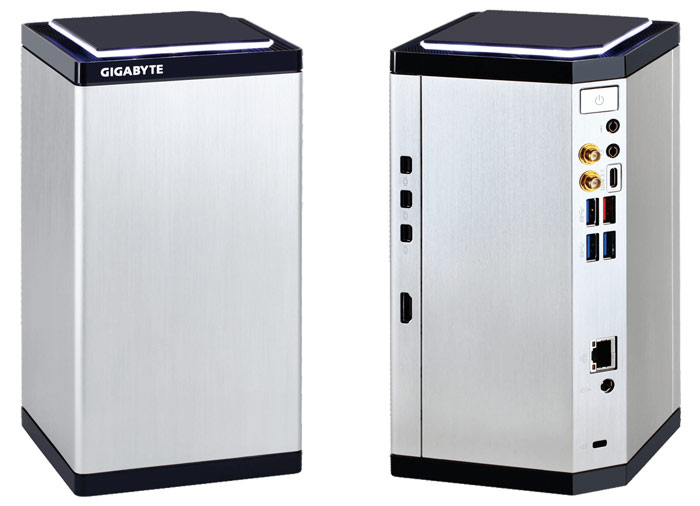 For buyers of the Gigabyte BRIX Gaming UHD the firm has put together a handy video on how to open up this compact system to install the necessary RAM and SSD storage. Being a compact system it's not as straight forward as with a traditional desktop PC - for example the graphics card needs to swing out from the chassis to give access to the SO-DIMM and M.2 slots.
Gigabyte hasn't supplied information regarding either pricing or availability.