UK components retailer and systems maker Scan Computers has launched a powerful new 3XS system powered by a pair of Nvidia GeForce GTX 1080s in SLI and a hex-core Intel Core i7 6800K CPU. The Scan 3XS X99 Carbon Fluid GL SLI is the name of the beast, and it is a water-cooled PC which boasts a plethora of choice and top of the range components. If you have particular requirements you can of course customise the machine's specs before checkout, as is usual for 3XS systems.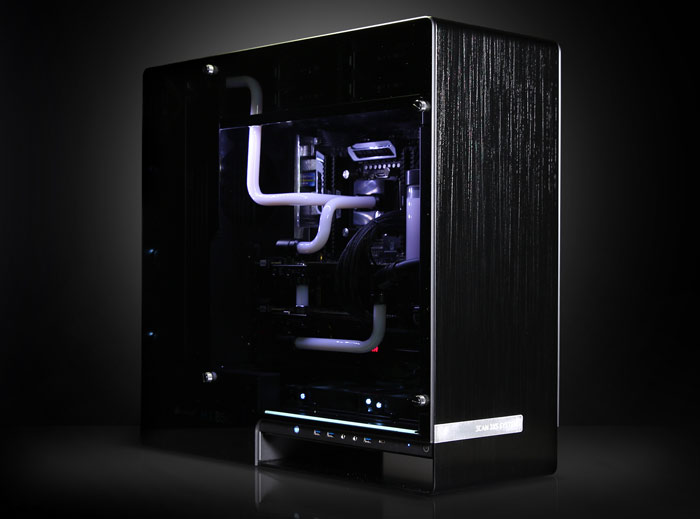 The key specifications of the Scan 3XS X99 Carbon Fluid GL SLI, in brief, are as follows:
2 x Watercooled 8GB Nvidia GTX 1080 Founders Edition overclocked in SLI
Watercooled Intel Core i7 6800K professionally overclocked to 4.4GHz
Asus X99-A Motherboard
16GB Corsair Vengeance DDR4 2666MHz
512GB Samsung 950 Pro PCI-E SSD & 2TB HDD
Microsoft Windows 10 64bit
3 Year Premium Warranty
As mentioned in the intro, many of the key specifications can be tweaked by the purchaser before hitting the buy button. For example you might want to specify a different CPU, storage system, or opt for having good old Windows 7 Pro 64-bit as the OS.
Loading...
Been waiting a while?
Get Flash
to see this player.
The system uses the In Win 909 Chassis with the Scan 3XS branding applied. This is a handsome aluminium and tempered glass E-ATX full tower chassis which sports an easy access USB 3.1 Type C port, includes an LED strip, and is built with liquid cooling in mind. Scan allows you to choose from the black or white In Win 909 chassis.
There's quite a bit of water cooling equipment fitted in this chassis, to keep all your components performing in cool comfort. The Scan 3XS X99 Carbon Fluid GL SLI build includes; a EK-Supremacy EVO CPU waterblock, 2 x EKWB EK-FC1080 Waterblocks, the EK-CoolStream PE 360 Triple Radiator, and 1L Mayhems Pastel Ice White Coolant.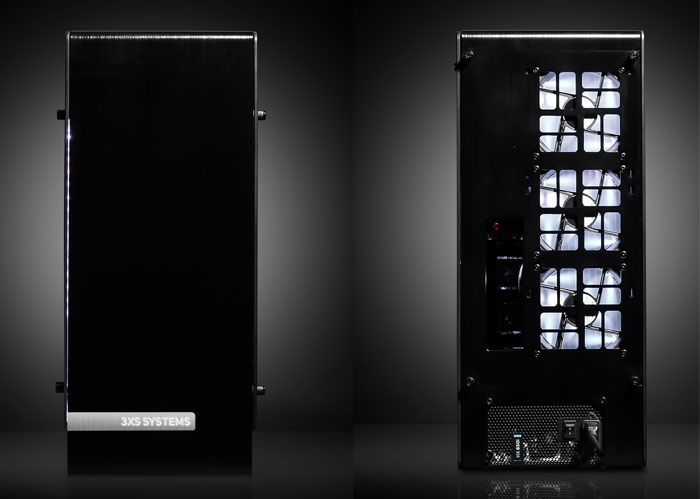 A great feature of one of these pre-built systems is that Scan's pro builders undertake an 88 point QC check and a 24 hour burn-in test before it is packed up and shipped to you. You also receive a 3 Year Premium 3XS Warranty, 7 day a week tech support, and a recovery USB stick with diagnostic utilities.
Scan is pricing the default configuration of the 3XS X99 Carbon Fluid GL SLI system at £4090.58 inc VAT (includes £11.99 delivery). The time between submitting your order and system delivery seems to currently be about two weeks, give or take a couple of days.