PC maker Digital Storm has launched one of the most impressive All-in-One PCs we have seen to date. The Digital Storm Aura AiO is based upon a curved 34-inch display with a resolution of 3440 x 1440 pixels (WQHD). However it's the top spec component choices that make this system really rise above the common-or-garden AiO which often pack mobile-class performance components. The Aura AiO is configurable with components up to the 14nm Broadwell-E Intel Core i7-6950X processor and up to an Nvidia GeForce GTX 1080 graphics card.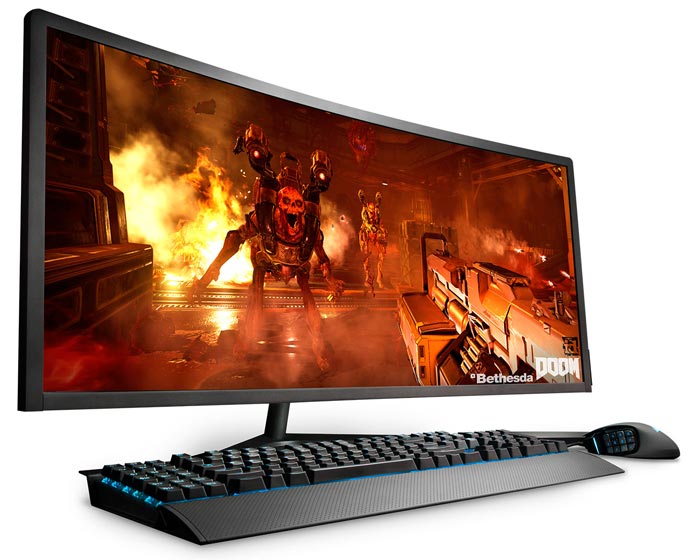 If you go to the Digital Storm Aura AiO configurator page you will see that the entry price for this AiO is $1999 and that it will start to ship at the end of this month. However this entry price isn't going to get you anywhere near the headlining specs mentioned in the intro paragraph above. That isn't to say you won't get a powerful system but there are some aspects of it you might want to bump-up to play modern games in native resolution of that appealing wide curved screen.
The sub $2k specs are based upon a Skylake system using a Gigabyte Z170N-Gaming 5 Mini-ITX motherboard (size constraints). The default system memory is a generous 16GB of DDR4 2666MHz RAM and for storage you will get a 1TB 7200RPM HDD. Turning to the entry level performance components, Digital Storm fits a quad-core Intel Core i5 6500 (3.2GHz) and an Nvidia GeForce GTX 960 4GB.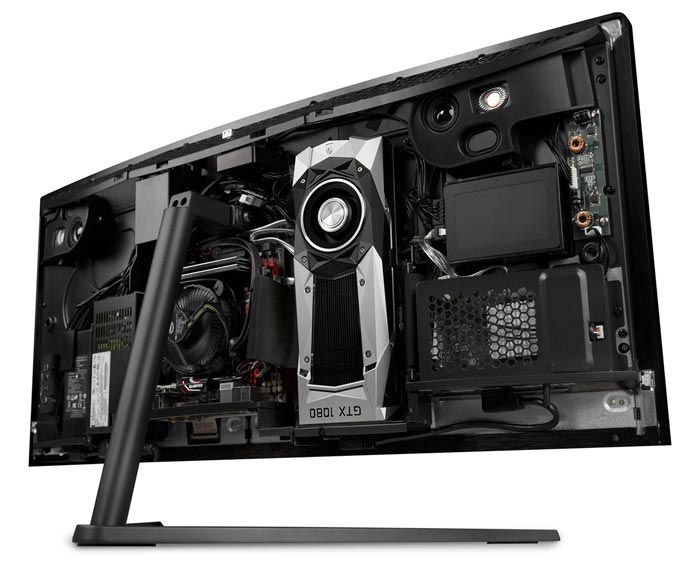 The configurator currently allows you to spec a Skylake build with up to an accompanying GeForce GTX 1080 8GB (NVIDIA Founders Edition) or GeForce GTX TITAN X 12GB graphics card. However as no Broadwell-E compatible motherboard is configurable via the page right now, we can't opt for the newly released 10-core Intel Core i7-6950X.
Other system specs that may be of interest include; the monitor max refresh rate is 60Hz, it's possible to fit both a 2.5-inch SATA drive and an M.2 NVMe drive (one of each type), and CPU liquid cooling is supported.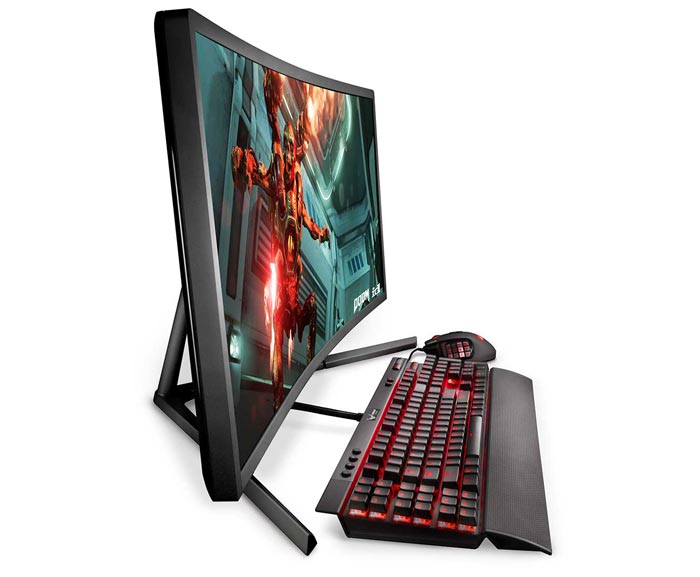 As mentioned above, the Digital Storm Aura will be made available at the end of this month starting from $1999 for residents of the US and Canada.