We've seen all manner of weird and wonderful cooling systems in our time, but as far as usable consumer cooling goes, this might just take the cake. Digital Storm has just announced a new PC that manages to keep CPU temperatures below zero at idle and allow for a massive overclock in a truly exotic system.
The Hailstorm PC uses the snappily titled 'Sub-Zero Liquid Chilled System', which involves a series of thermoelectric cooling (TEC) peltier coolers to eliminate any heat, bringing the fluid temperature down to below 0°C. The advantage of this sort of cooler - as opposed to a phase-change system, for example - is that there are no moving parts, meaning that the components should be very reliable. Otherwise, the cooling system is fairly ordinary - if you can call something like this ordinary - and uses standard liquid-cooling parts.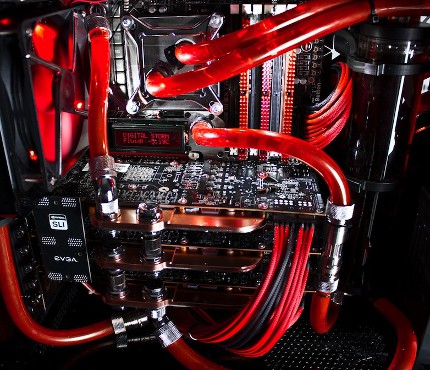 Of course, such low temperatures allow for some pretty amazing performance tuning. The top-end model comes with a hexa-core Intel Core i7 980X overclocked to an amazing 4.6GHz and three benchmark-destroying liquid-cooled NVIDIA GeForce GTX 580s in SLI. Of course, this is just the speed that the system ships at, and the manufacturer hints that there's even more headroom if you're willing to push it a little harder.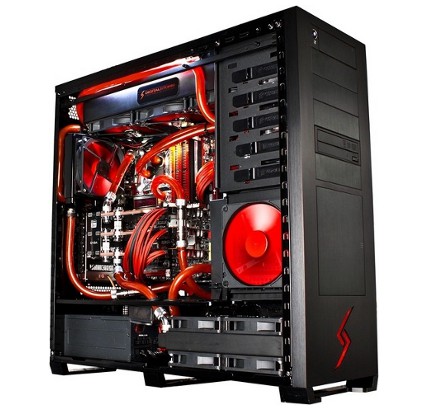 Obviously such fancy hardware doesn't come cheap, and the top-of-the-line Hailstorm will cost about $6,900, or £5,400 inc VAT. There are models that make use of the same TEC cooling starting at as little as $3,900 (£3,040 inc VAT), but unfortunately you'll have to step down to a Core i7 950 CPU and a single GeForce GTX 460.