Nvidia has announced that it is working with "hand-picked system builders" worldwide to create "a new breed of gaming machine" capable to 4K gaming and getting the most out of up and coming AAA titles like Watch Dogs and Assassin's Creed IV: Black Flag.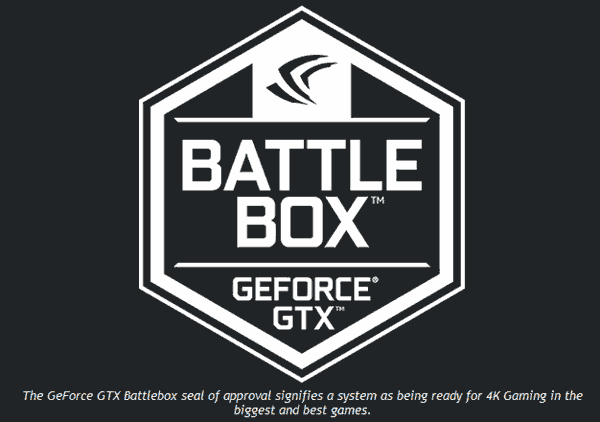 The new program will certify PCs with the special GeForce GTX Battlebox seal of approval. Such systems must feature specs Nvidia describes as follows; "Each GeForce GTX Battlebox performance powerhouse features GeForce GTX 780 and GTX TITANs GPUs in 2 and 3-Way SLI configurations, supported by Intel i7 CPUs, advanced cooling systems, high-speed DDR3 RAM to assist with overclocking, and the latest high-speed SSDs." These specifications will make the machine ready for 4K gaming, claims Nvidia, which will be "the next big thing for enthusiast PC gamers".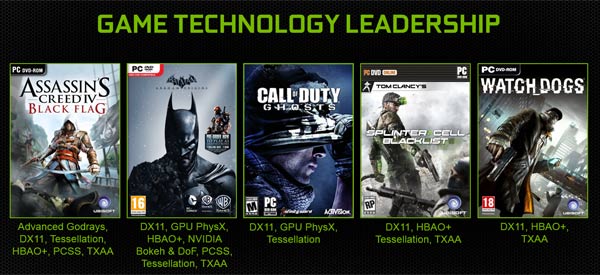 Nvidia also informs us that the chosen system builders will be creating a complete package by offering 4K monitors at the point of sale. While currently users have the singular choice of the 31.5-inch ASUS PQ321QE 4K monitor, we are told that "a host of new models to choose from in the near future".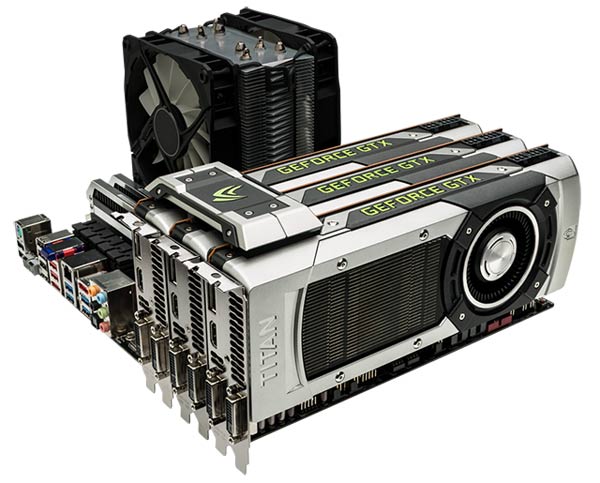 A new Nvidia SLI bridge is supplied with Battlebox systems, this "highly desirable" bridge features an illuminating claw motif, matching the illuminating GeForce GTX logo on each of your graphics cards. See above.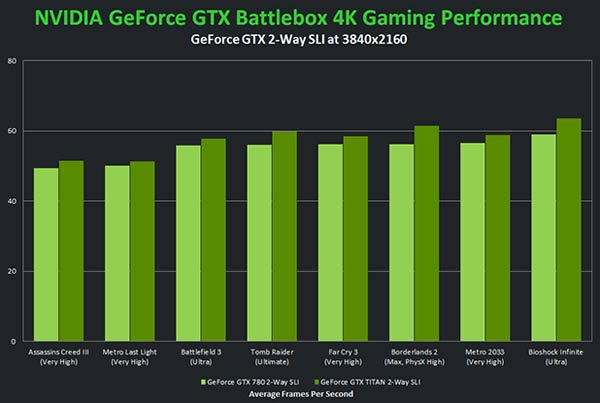 To wrap up Nvidia says that these custom built Battleboxes are the perfect choice for the DIY-averse PC gamer. The systems will use "premium materials and components, wrapped up in customised cases with excellent airflow and modder-esque cable braiding and routing". Nvidia has listed the UK and Northern Europe Battlebox partners and its partners in North America separately.
Here in the UK Scan's 3XS Z87 Cyclone SLI is listed as a certified GeForce GTX Battlebox "military-grade gaming" system. This machine features an Intel Core i7 4770K overclocked to 4.6GHz, 2 x 3GB EVGA GeForce GTX 780, 16GB Corsair Vengeance Pro 2,133MHz, Asus RoG Maximus IV Formula motherboard, 500GB Samsung Evo SSD, Water-cooled CPU, motherboard and graphics cards. It costs from £3,479.99 without the monitor.