Today LG has revealed an ultra-wide All-in-One (AiO) PC design. The new Windows 8 powered machine features an IPS display in the 21:9 ratio and is called the Model V960. A year ago, at IFA2012, LG unveiled its first 21:9 computer monitor. This year another three ultra-wide monitors have been added to its lineup; the 29EA73, 29EB73 and 29MA73.
LG hasn't revealed the full specification of the Model V960 but has sketched out the basic spec. This AiO PC has a 29-inch IPS display with 2560 x 1080 pixels resolution while an Nvidia GeForce GT 640M graphics chip pushes those pixels around. There is a built-in TV tuner which you can enjoy with the picture-in-picture (PIP) functionality. Windows 8 is installed and LG provide a matching keyboard and mouse. LG management has high hopes for the new ultra-wide AiO "The IPS 21:9 UltraWide All-In-One PC will further solidify LG's reputation as a leader in this relatively new but growing UltraWide segment," said Hyoung-sei Park, head of the IT business division at LG Electronics.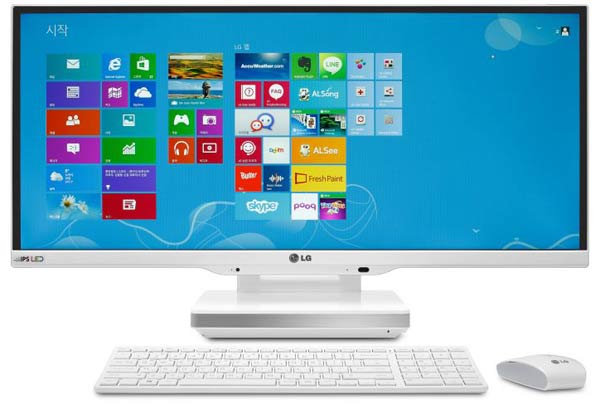 The new ultra-wide lineup from LG which includes this new AiO PC and three monitors are said to facilitate better multitasking and allow users to see lots of content and information on one screen. The displays offer 4-screen split and dual link-up features. The monitor range, LG 29EA73, 29EB73 and 29MA73, are Mac compatible and support the following connections; Mobile High-Definition Link (MHL), HDMI and DisplayPort.
LG reminds us that these ultra-wide screens aren't just notable for their dimensions, LG IPS monitors have "garnered numerous product certifications and industry accolades" and users will experience vivid yet lifelike colour reproduction and exceptionally wide viewing angles.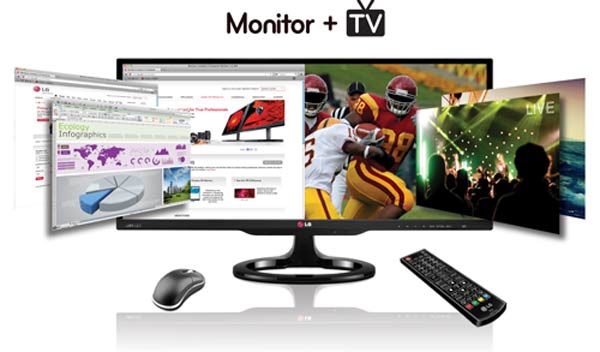 Further details and specifications of these LG devices will be revealed at the IFA 2013 global innovations show in Berlin from 6th to 11th September.