The result of our NVIDIA 3D Vision SCAN 3XS competition is in.
HEXUS, in association with NVIDIA and SCAN Computers, gave you the reader a chance to win a SCAN 3XS Core i5 750 system, complete with a 23.6in 120Hz monitor and an ASUS GTX 470 graphics card with 3D Vision technology.
The entire package includes a Coolermaster chassis, a Gigabyte motherboard, Corsair memory, a Logitech keyboard and mouse, and more!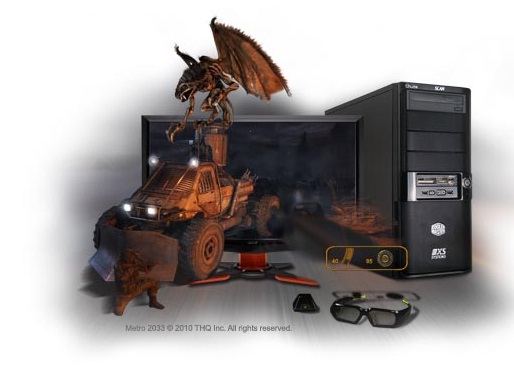 It's a helluva prize, and the lucky winner is... Mr Alan Watson!
Congratulations Alan, check your email as we're eager to unite you with your amazing win.
Thank you to everyone who entered, and don't worry, if you didn't win this time around, you'll have a chance at another HEXUS competition in the very near future...