Seeing as it already offers a range of NVIDIA ION-based mini-ITX platforms, Hong Kong's ZOTAC International has decided to take the next logical step and sell its hardware in a complete PC package.
The company's first solution takes the form of a nettop dubbed MAG - which, we're told, stands for "Mini All-in-one Giant".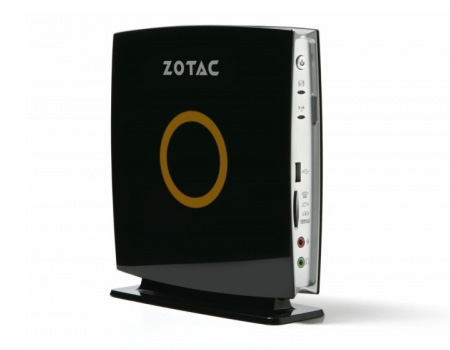 Bizarre branding aside, the ZOTAC MAG seems a decent little package. The system measures just 186mm x 189mm x 38mm, and inside you'll find NVIDIA's ION chipset - complete with GeForce 9400M IGP - accompanied by either a single-core Intel Atom 230 or dual-core Intel Atom 330 processor.

That's joined by 2GB of DDR2 memory, a 160GB hard drive and plenty of connectivity options - including HDMI, VGA, optical S/PDIF, Gigabit Ethernet, Wireless N, eSATA and six USB ports. There's even a four-in-one card reader, and ZOTAC throws in a VESA monitor mount to allow users to attach MAG to the rear of big-screen displays. Ideal HTPC scenario, we reckon.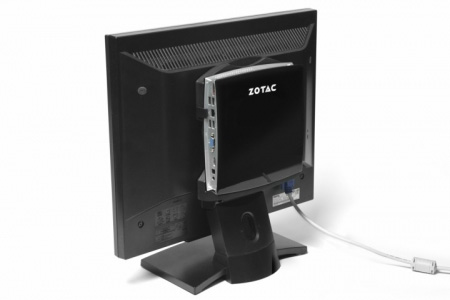 What's interesting is that ZOTAC doesn't ship the system with any form of pre-installed operating system. Users are instead encouraged to "choose what they want to run", and with ZOTAC saving on licensing, we'd hope to see a portion of those savings passed on to the consumer.
Sadly, there's no official word on pricing or availability just yet, but it could be one to keep an eye out for. In the meantime, ZOTAC's complete specification - for both single-core and dual-core models - can be found below.
Product Name
MAG HD-ND01
MAG HD-NS01
CPU
Intel Atom 330 (dual-core)
Intel Atom 230 (single-core)
GPU
NVIDIA ION
Display Options
HDMI (Digital 8-channel LPCM Audio) and VGA
Memory
2GB DDR2-800
Hard disk
160GB 5400RPM 2.5"
Memory Card Reader
4-in-1 (SD/MS/MS Pro/xD)
SATA
eSATA 3.0Gbp/s
PATA
NA
Ethernet
10/100/1000Mbps
WiFi
802.11n integrated
USB 2.0
6 (4 on back panel, 1 on front panel, 1 on top panel)
Audio
Onboard analog stereo high-definition audio
8-Channel LPCM digital audio (HDMI)
Optical S/PDIF audio output
DirectX support
DirectX 10 with Shader Model 4.0
Other hardware features
OpenGL 3.1 compatible, NVIDIA PhysX ready, NVIDIA CUDA ready, NVIDIA PureVideo HD technology
HDCP
Yes
Software Features
nView Multi-Display
Windows capability
Windows Vista/7 with aero user interface compatible