Corsair has written to HEXUS to tell us about its latest pre-built Corsair One and One Pro gaming PCs. The firm has launched three new SKUs using the signature 12 litre chassis with integrated RGB LED light pipes. All the new PCs come packing Intel's newest 9th gen Core processors.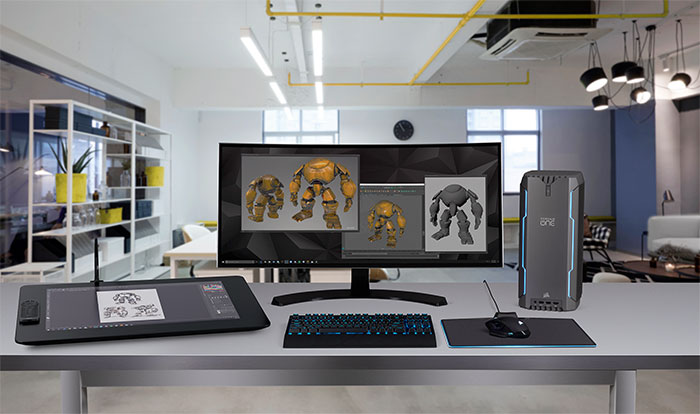 Among the new machines announced today is the new Corsair One Pro i182, which becomes the new range-topper from the Corsair One Pro stables. Described as a "workstation-class PC built with only cutting-edge components," the Corsair One Pro i182 comes with the following key components; a liquid cooled Intel Core i9-9920X 12C/24T CPU running on an X299 chipset, GeForce RTX 2080 Ti graphics, 64GB of 2,666MHz DDR4 memory, and a 750W Platinum SFF power supply.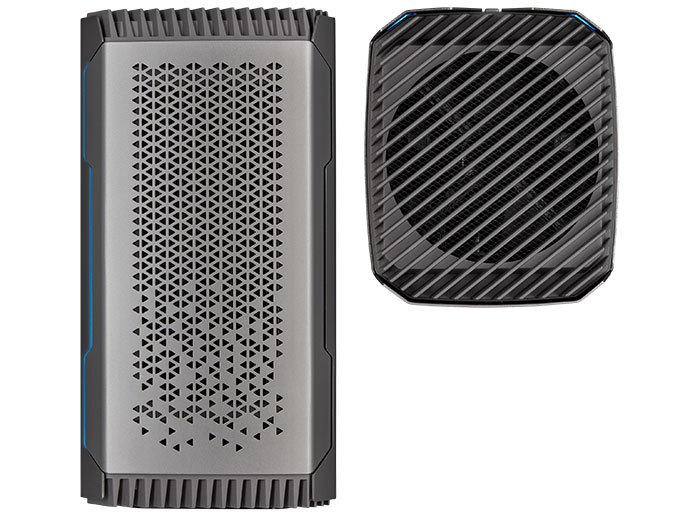 Another new feature of the i182 that Corsair would like to highlight is the updated storage configuration, which combined a 960GB high-performance NVMe M.2 SSD and a 2TB hard disk drive. If you buy the Corsair One Pro i182, it comes with Windows 10 Pro pre-installed and can support up to 4x simultaneously connected 4K monitors.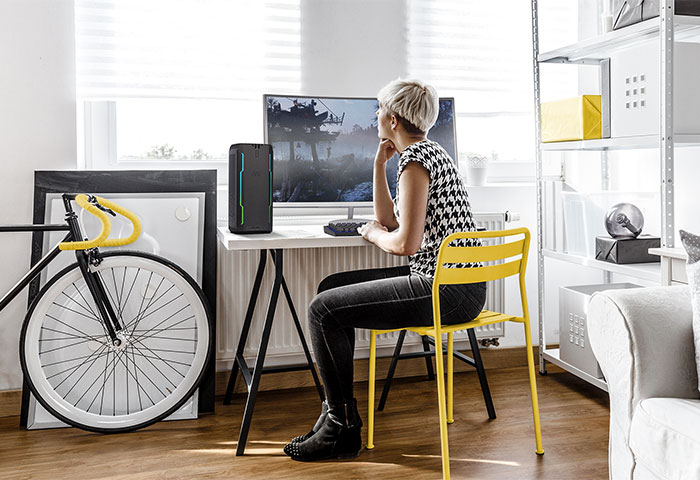 Turning our attention to the two other new entrants to the Corsair One stables, the i145 and i164 are still highly impressive compact gaming PCs. The Corsair One i145 features an Intel Core i7-9700K 8C/8T CPU and Nvidia GeForce RTX 2080 graphics, while the Corsair One i164 is equipped with an Intel Core i9-9900K 8C/16T CPU and Nvidia GeForce RTX 2080 Ti graphics. Whichever you choose, the system will come fitted with 32GB of high-performance DDR4 memory, and a 960GB NVMe M.2 SSD paired with a 2TB HDD.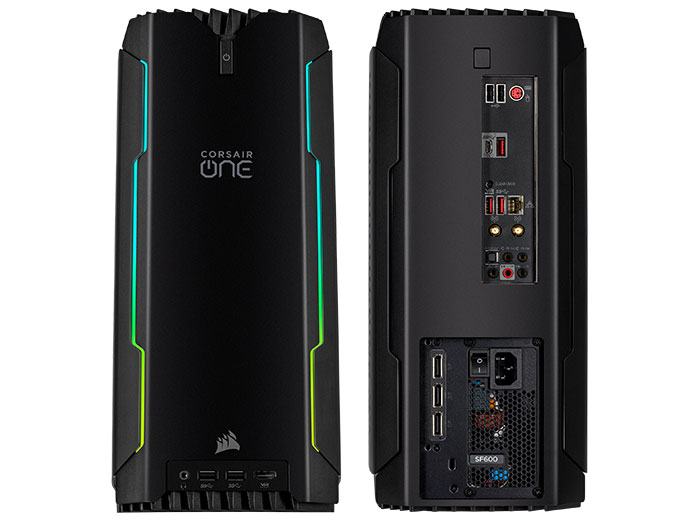 Corsair's One i145 (£2,899) and Corsair One i164 (£3,499) are available immediately direct or from Corsair network partners worldwide. If you are interested in the workstation class Corsair One Pro i182, it is available for pre-order only (£4,499) at the time of writing but will release soon. Buyers of all Corsair One / One Pro systems get a two-year warranty plus Corsair customer service.
The most recent HEXUS review of a Corsair One PC system was back in March this year when we took a deep dive with the Corsair One i160 which came fitted with a Core i9-9900K CPU and RTX 2080 Ti GPU. You can check out our findings via the link of fast forward to the conclusion.