Earlier this month HEXUS was quick out of the gate to review one of the first AMD Epyc 7742 2P Rome Servers, and noted that the new Epyc 2 'Rome' processors had been very warmly welcomed by the biggest makers and users of powerful servers - with AMD adding Twitter and Google to its major customers list. On the same day, Gigabyte announced 17 new AMD Epyc Server Systems.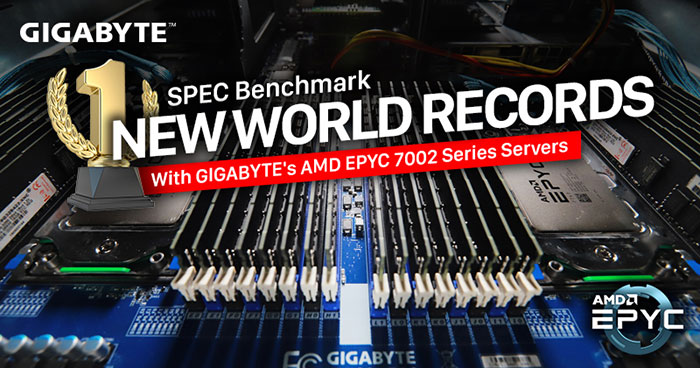 Now the dust has settled and users and corporations have had time testing and bedding in these new servers, Gigabyte has announced that its new Rome server systems have smashed 11 performance world records. Gigabyte emphasises that its new Rome servers grasped these records out of the hands of servers powered by other processors brands/architectures and beat rival Rome server makers too. This illustrates that Gigabyte's "system design and engineering is perfectly optimized to deliver the maximum performance possible from the 2nd Generation AMD Epyc," according to a press release today.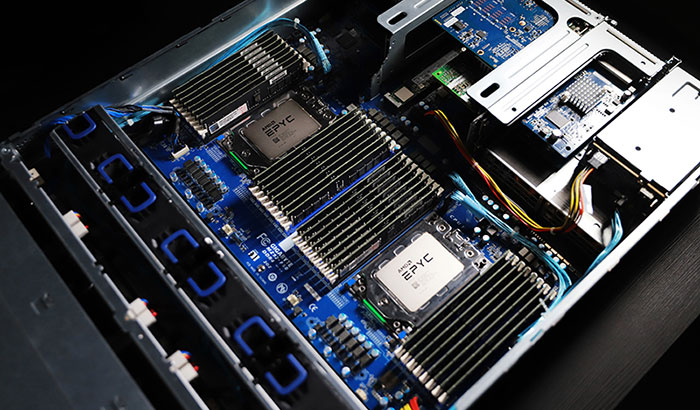 The 11 new world records gathered up by Gigabyte's Rome servers include seven SPEC CPU 2017 Benchmark World Records, and four SPECjbb 2015 Benchmark World Records. These are designed to measure multi-threaded compute-intensive applications such as High Performance Computing (HPC) workloads, and typical Enterprise Java applications, respectively.
If you head on over to the Gigabyte press release about this news you can find links to PDFs showing off the specific world record beating performance of its new Rome single- and dual-socket systems. You will notice that all the world record beating systems use the AMD Epyc 7742 CPU(s) - the same processor as used in our reference system review.

To recap, the AMD Epyc 7742 is a 64C/128T part with base/boost clocks of 2.25GHz / 3.40GHz, it has a total L3 cache of 256MB and TDP or 225W. Most of the record breaking benchmark runs were done in Gigabyte's servers that use two processors.