The USA is poised to retake the number one position in the supercomputer charts with the Summit, installed at the Department of Energy's Oak Ridge National Laboratory (ORNL) in Tennessee. This envied position is currently held by China's Sunway TaihuLight supercomputer.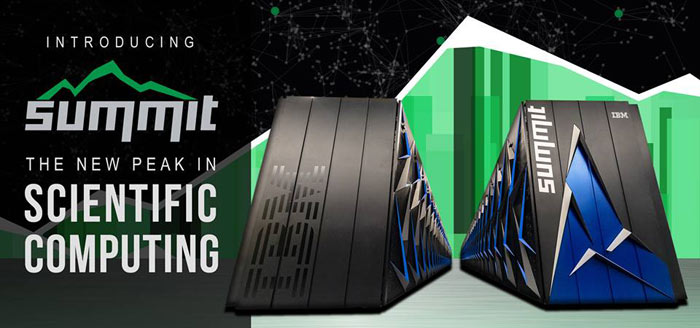 The Summit supercomputer is capable of 200 petaflops and is touted as "the most powerful and smartest machine in the world." It will be used for studying energy-related scientific matter such as fusion energy, alternative energy sources, material science, climate studies, computational chemistry, and cosmology. Furthermore, thanks to being an 'open science system' researchers in fields which have nothing to do with energy will be able to harness the Summit for their projects. For example, healthcare studies, looking at drug discovery, cancer studies, and addiction are expected to be advanced thanks to Summit too.
Summit supercomputer by the numbers
Made from 4,608 servers connected via Mellanox dual-rail EDR InfiniBand network, delivering 200Gbps to each server
Uses 9,216 central processing chips from IBM
Uses 27,648 graphics processors from Nvidia
Connected by 185 miles of fibre-optic cable
Weighs 340 tons
Housed in a 9,250 square-foot room
Cooling system requires 4,000 gallons of water a minute
The above hardware is expected to easily outrun the 93-petaflop Linpack mark of the current TOP500 champ, China's Sunway TaihuLight. Furthermore, thanks to the Nvidia V100 GPUs the Summit should deliver something in the order of 3.3 exaflops for deep learning performance. Thus "Summit ended up being an AI behemoth, as well as a powerhouse HPC machine," notes the Top500 organisation.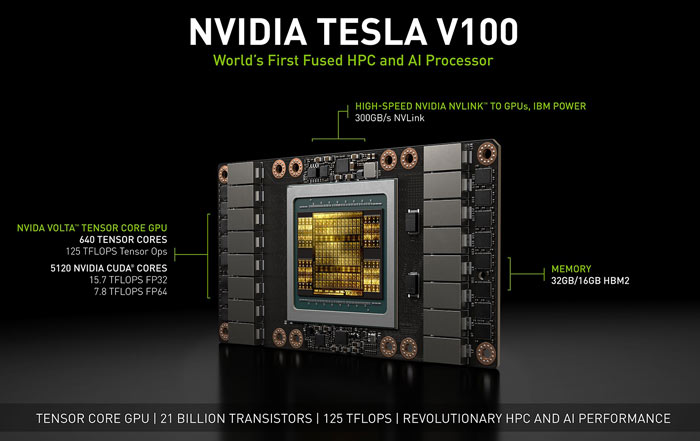 Compared against its predecessor at Oak Ridge, the Titan, the new Summit supercomputer is about 8x faster and five times more energy efficient. Meanwhile, the New York Times reports Supercomputers that are five times faster - 1,000 petaflops, or an exaflop - are in the works, both abroad and in the United States.
Watch a talk with IBM CEO Ginni Rometty, Nvidia CEO Jensen Huang and U.S. Energy Secretary Rick Perry about Summit at CNBC, below:
IBM CEO: World's fastest, smartest supercomputer one of our greatest achievements from CNBC.