Gigabyte has launched its first own branded SSDs. It kicks off this venture with the UD Pro Series SSDs which are 2.5-inch SATA 6.0Gbps drives. Only two models are available at this time; 256GB and 512GB. Rather than headlining the speeds of offer from these storage solutions, as is usual with SSD releases, Gigabyte instead appeals to the more sensible notion of reliability and claims the UD PRO series offers a "high quality, ultra durable and superior product experience".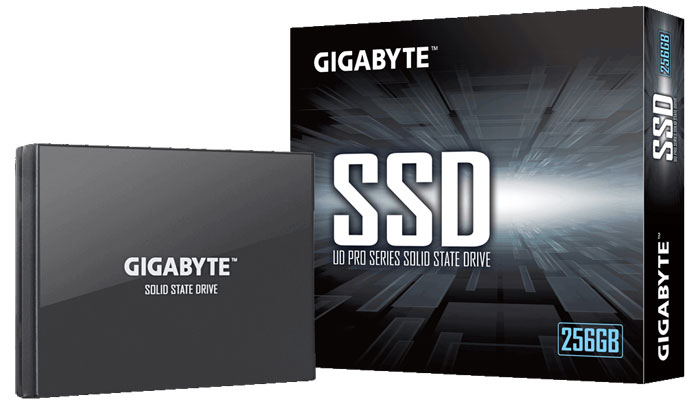 Gigabyte has based its first SSDs upon the following key components; Toshiba 3D TLC NAND Flash, a Phison PS3110 S10 drive controller with optimised firmware, and a DDR3L SDRAM cache for better sustain speed. Together these components manage to deliver 530MB/s sequential read, and 500MB/s sequential write in both capacities available. However, when it comes to IOPS the larger 512GB model is noticeably superior offering 80K random read IOPS and 75K random write IOPS. Those stats compare to 70K random read IOPS and 40K random write IOPS respectively for the lower capacity drive.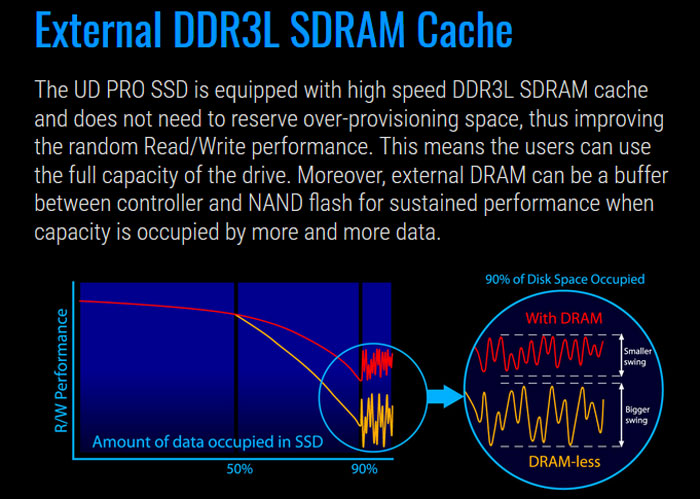 Gigabyte highlights the built-in RAM cache as helping the above performance figures along. It claims that, compared to standard SSDs without this cache memory, the Gigabyte UD PRO series SSDs are twice as effective even when flash memory is at full capacity, and the random write IOPS are up to 16 times faster than non buffer cache versions.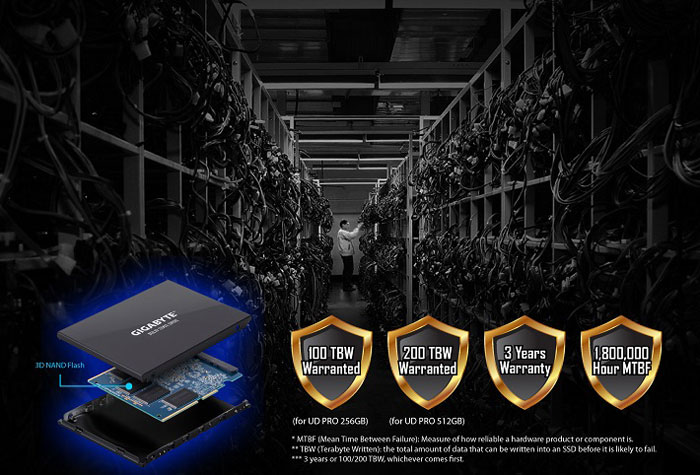 To back up its reliability and durability claims Gigabyte quotes the following metrics; an MBTF of 1.8 million hours, with the reassurance of a 100TBW (200TBW for 512GB model) warranty, or 3 year limited warranty. The drives are pencilled in for availability later this week. I only have US prices at this time; $68.99 for the 256GB model, and $119.99for the 512GB model.