PC enthusiast gaming, memory and cooling components specialist Corsair has launched its new Vengeance LED high performance memory. This XMP2.0 compatible DDR4 RAM is optimised to provide exceptional performance on Intel X99 and 100 series motherboards, and is available in various kit sizes, memory speed ratings and LED colour combinations.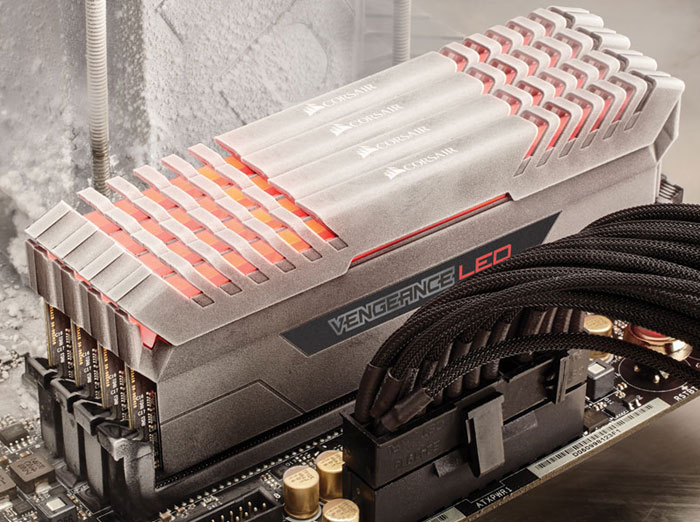 Discussing the most obvious feature of the new Vengeance LED memory first – it is constructed with an LED illuminated top light bar as part of the vented aluminium heatspreader design. Corsair says that these memory modules are being made available "in multiple colours" but at the moment that multiple appears to be two, as only red or white diodes appear to be on offer. The LEDs on the memory modules 'pulse' but the lighting effects don't appear to be user configurable.
As for technical construction considerations, Corsair says that "each module is built using a 10 layer high performance PCB for better signaling, and carefully screened ICs for superior overclocking and reliability." It backs up the reliability claim with its usual lifetime DRAM warranty.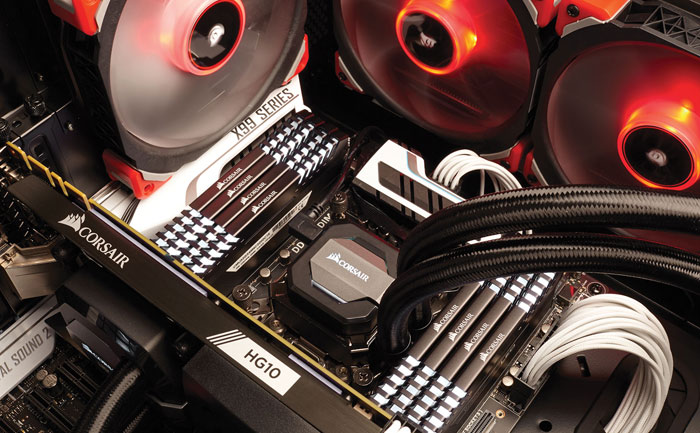 The initial launch capacities are as follows: 16GB (2 x 8GB) module, 32GB (4 x 8GB/2 x 16GB module) and 64GB (4 x 16GB) module capacities. Corsair says that buyers can choose from speeds between 2,600MHz to 3,600MHz immediately but the fastest 4,333MHz kits aren't ready yet. Vengeance LED kits running at 2,600MHz and 2,666MHz run at 1.2V, while kits at frequencies of 3,000MHz or higher run at 1.35V.