Quantum computing research and development continues to pick up pace. Now we hear that software (services and devices) giant Microsoft will be collaborating with memory specialist Rambus on developing memory systems for future architectures, specifically for quantum computing.
Rambus notes that "existing computer architectures are reaching their limits," due to the tasks they are faced with in our fast paced digital world. Increasing demand for real-time data consumption is cited as one of the driving factors pushing the limits.
Companies need to "explore new high-performance, energy-efficient computer systems," said Rambus Labs VP Gary Bronner in a blog post. "By working with Microsoft on this project, we can leverage our vast expertise in memory systems to identify new architectural models," he explained.
So what is Microsoft's side of the bargain? The Rambus blog reminds us that Microsoft has previously invested in understanding quantum computing. Drilling down on what that means, it is clarified that Microsoft is focusing on "exploring theoretical and experimental approaches to creating quantum computers, designing software, hardware and other elements that support the company's research and direction". Douglas Carmean, Architect, Quantum Architectures and Computation Microsoft Research said that Microsoft was engaging with partners, including Rambus, thanks to their critical expertise in certain fields. Going forward Microsoft and Rambus will be pooling resources, aiming to enhance memory performance for quantum computers.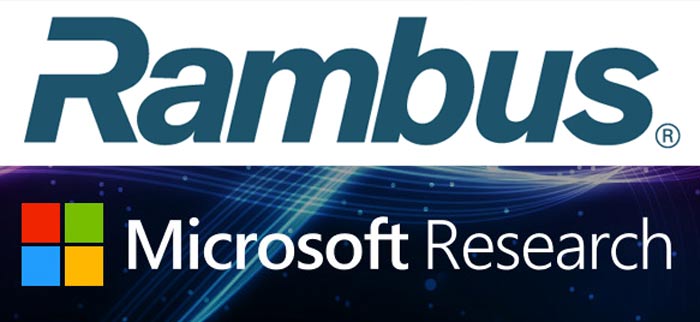 Last year brought with it quite a few advancements in quantum computing research and development. We have seen new fabrication techniques, optical chips with quantum capabilities, and the likes of Intel, Google and NASA plough money into research. Most interestingly we saw some of the first tantalising proof of potential in December when Google boasted that a D-Wave 2X quantum computer boosted certain calculation speeds by 100-million times.