Corsair's premium Dominator memory has taken a back seat in recent years while the wallet-friendly Vengeance range has hogged the limelight.
But while Vengeance has served the mainstream well, those of you who insist on paying top-dollar for each and every component have probably been holding out for this; Corsair's the new top-of-the-line Dominator Platinum.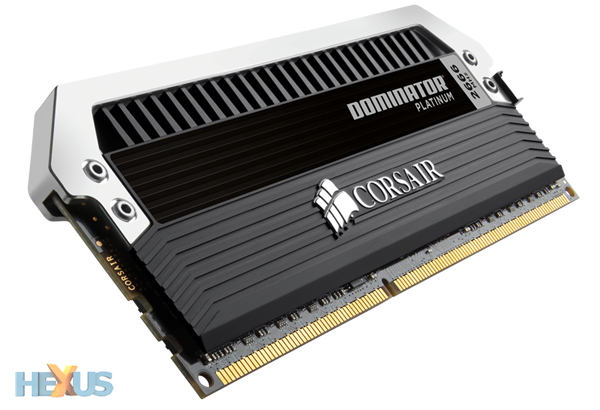 Soon to be available in an array of dual- and quad-channel kits at speeds of up to 3,000MHz, this premium range will target overclocking aficionados looking to make a statement.
If you're prepared to pony up the cash - and we suspect you'll need plenty of it - you'll be getting hand-screened ICs just dying to be pushed to the limit, Corsair's patented DHX heat spreader (with fins), a custom PCB with copper thermal pads, stainless steel bodywork and a 'polished aluminium light bar' that illuminates over the top to provide that extra bit of bling.
There's also built-in support for Corsair Link connectivity - allowing you to keep a close eye on temperature - and we're told the Dominator Platinum kits will launch in 'limited quantities,' so you may want to start saving the pennies to ensure you're first in line.
High-speed RAM may offer little real-world benefit on today's latest Intel platforms, but the Platinum heatspreaders sure do look the business.
[Update] A range of Corsair Dominator Platinum memory kits are now available to pre-order from Scan Computers*.