Even though the actual CES isn't throwing open its doors until tomorrow (Thursday), a lot of companies are champing at the bit to show us their new products. Away from the hustle and bustle, Kingston invited us to take a private look at a few of its new products as well as a private peek at what would be coming in the near future.
First up was the latest entry in the HyperX line of memory. Optimised for Intel's new Sandy Bridge CPUs, the 4GB (2x2GB) Genesis Special Edition Grey DDR3 kits will run at 2,133MHz and timings of 9-11-9-27 at 1.65V. In addition, the modules will support XMP and Intel's Extreme Tuning Utility, which will let you easily push the memory to the limit.
They should be available now for somewhere around $149.99 (£117 inc VAT). A non-special edition 8GB kit (4x2GB) should also be available for $299.99 (£234 inc VAT), which also comes with a cooling fan.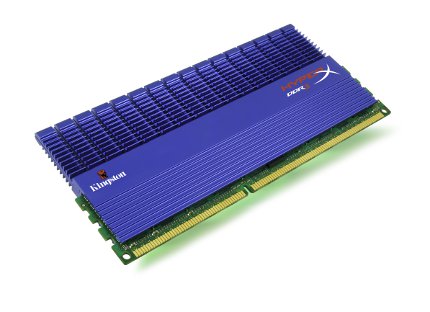 Next up were the company's third-generation SSDNow solid-state drives, which will come to market as the V 100 and V+ 100 drives. Although the SSDs are still based on the same controllers as the older models - JMicron for the V models, Toshiba for the V+ - they have been tweaked and should now deliver between 10,000 and 15,000 more 4k IOPS than the previous generation. The move to Toshiba's 32nm NAND should also help to keep costs down.
Unfortunately, that's all that we can actually share at this point, but we can tell you that Kingston has some very interesting products lined up for the first half of this year. Although this includes new SSDs with memory in the 20-30nm range and a new, much faster controller, there will also be some completely fresh products that left us suitably impressed. For more details, check back in the spring.