Corsair has today reclaimed the title of world's fastest DDR3 memory manufacturer with the launch of its Dominator GTX4 module.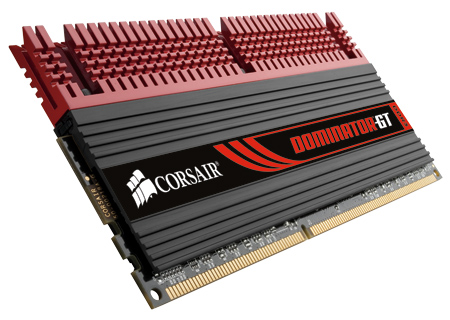 The ultra-high-end 2GB DDR3 module, pictured above, is guaranteed to run at 2,533MHz with timings of 9-11-10-30 at 1.65V.
No small feat, and Corsair's had to go to the extremes in order to make the GTX4 a reality. Each and every GTX4 module is individually hand screened by the manufacturer's in-house overclocker supreme, Michal Nowicki, and we're told just a small percentage of the thousands of modules produced are able to pass the test.
That makes the modules available in limited quantities only, and yes, that means they're not cheap; each 2GB stick of 2,533MHz Dominator GTX memory is available exclusively from the Corsair online store priced at a jaw-dropping $325.