EVGA has launched a range of PC power supply units with built-in LED lighting. The new range builds upon the EVGA SuperNOVA G2 power supply line but you will find all the LED lit versions have an 'L' suffix. The bright white LED lighting provides "power you can see" quips EVGA.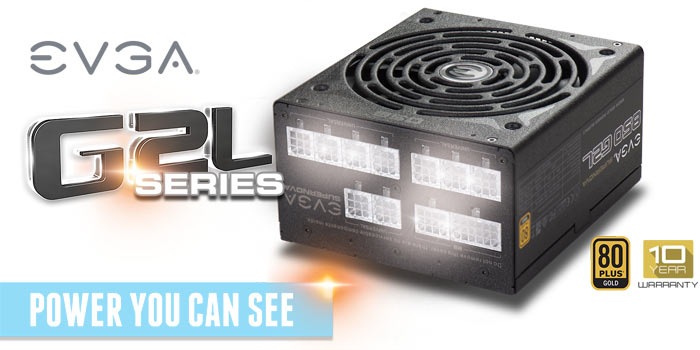 There are just two LED illuminated PSUs being introduced to kickstart the series; the EVGA SuperNOVA 850 G2L and 750 G2L. As you might guess, these have an output power of 850 and 750W respectively. The white LED light looks to emerge from only the modular cable connector array, nowhere else.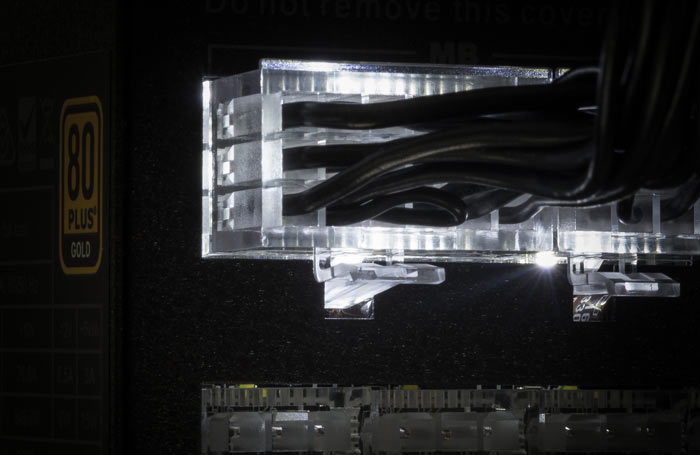 Except for the lighting the 'L' suffixed PSUs share all the qualities of the EVGA SuperNOVA G2 power supply range. For a deep dive review of a related product have a look at the HEXUS review of the EVGA SuperNOVA 750 G2 from a couple of years ago. In summary these PSUs offer:
A 10 Year Warranty and EVGA Customer Support
80 PLUS Gold certified, with 90% (115VAC) / 92% (220VAC~240VAC) efficiency or higher under typical loads
Highest quality Japanese brand capacitors ensure long-term reliability
Fully Modular to reduce clutter and improve airflow
NVIDIA SLI & AMD Crossfire Ready
Double Ball Bearing fan for exceptional reliability and quiet operation
Heavy-duty protections, including OVP (Over Voltage Protection), UVP (Under Voltage Protection), OCP (Over Current Protection), OPP (Over Power Protection), and SCP (Short Circuit Protection)
Plus: - built in White LEDs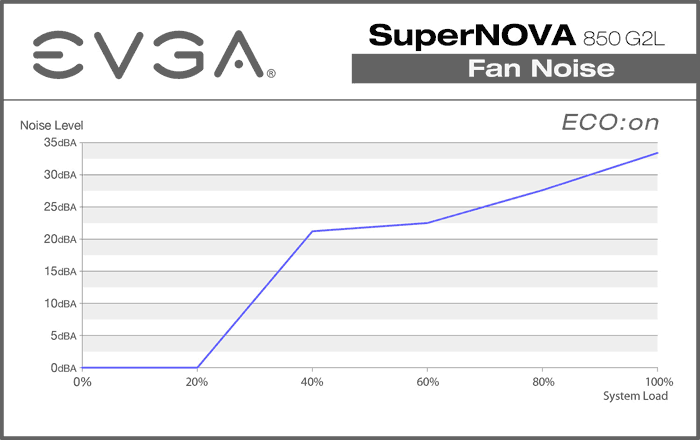 The SuperNOVA 750 G2L has an almost identical noise level profile
In aid of quiet operation the fans in these units don't spin unless necessary. Fan spin-up begins at about 20 per cent system load with ECO mode turned on. Efficiency and stability are increased thanks to a single +12V rail, an LLC resonant circuit layout, and the use of Nippon Chemi-Con capacitors.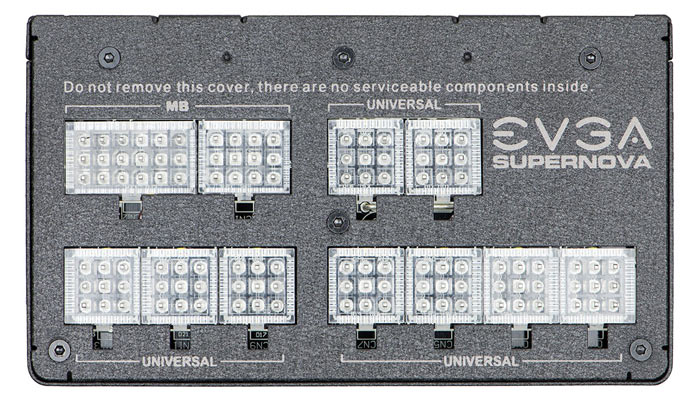 EVGA hasn't supplied us with UK pricing and availability information but in the US both PSUs seem to be available immediately. Direct from the EVGA online store, the SuperNOVA 850 G2L and 750 G2L cost $149.99 and $129.99 respectively.