EVGA has introduced a new range of power supplies dubbed the GQ Series. This PSU range for PCs is said to offer great value to users without sacrificing the essential quality of the product.

The EVGA GQ Power Supply Series feature some of the most attractive qualities of higher priced EVGA PSUs including; EVGA ECO fan mode for near silent operation, Japanese Capacitors, and a whisper quiet 135mm Fluid Dynamic Bearing fan. Despite the value tag all the supplies are provided with a 5 year warranty and are 80 Plus Gold efficiency rated.
Bullet pointed highlights of the EVGA GQ Power Supply Series are as follows:
80 Plus Gold certified, with 90% (115V AC) / 92% (220V AC~240V AC) efficiency or higher under typical loads
NVIDIA SLI & AMD Crossfire Ready
5 Year Warranty and unparalleled EVGA Customer Support
Modular Design to reduce clutter and improve airflow
100% Japanese Nippon Chemi-Con solid state capacitors ensure long-term reliability
Active Clamp +DC to DC design for efficient operation
EVGA ECO Intelligent Thermal Control System eliminates fan noise at low to medium loads
Whisper Silent with 135mm Fluid Dynamic Bearing Fan
Active Power Factor Correction (PFC)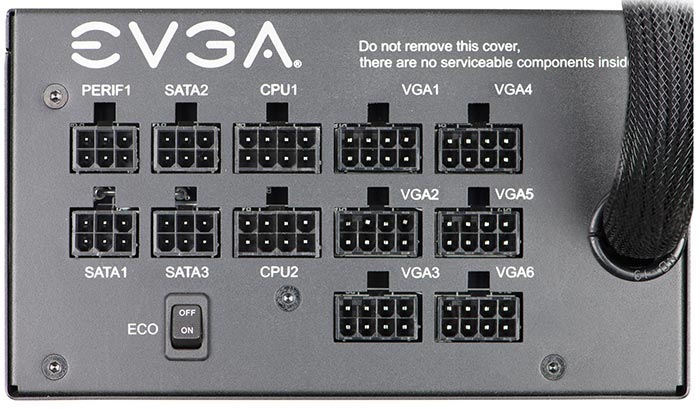 The EVGA ECO mode looks good for those aiming to minimise background noise generated by their PCs. This mode allows the PSU to operate completely silently under low to medium loads – that fan doesn't even need to spin up in those use cases. Aiding in power design efficiency, EVGA's Active Clamp SR+DD circuit layout
Semi modular design means that you only attach the cables you need creating a cleaner build with better airflow. EVGA boasts that the GQ power supplies offer a single +12V rail offering the best power output and stability. The top of the range EVGA 1000 GQ can provide up to 83.3A on its +12V rail. All the new supplies use the EVGA Active Clamp SR+DD circuit layout for increased efficiency.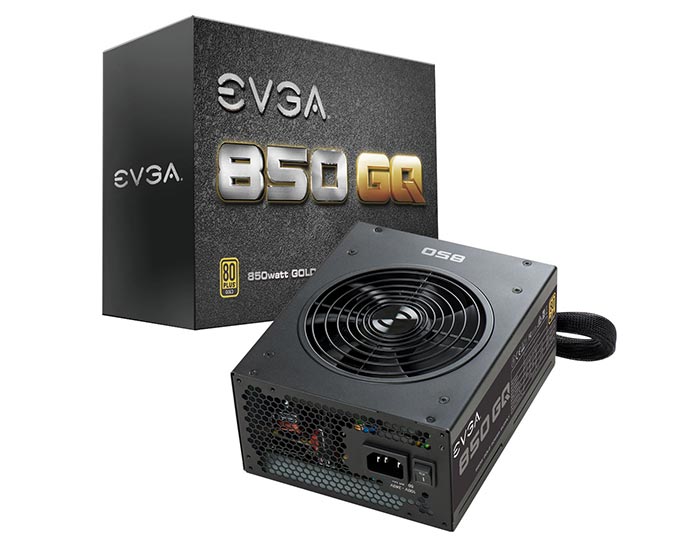 The GQ Series are available in 1000W, 850W, 750W and 650W and range in price from €170 for the 1000W GQ Series PSU, to €100 for the 650W GQ Series PSU, at the EVGA online shop. They aren't available to purchase at the time of writing but EVGA has put in place an email alert system for when stock arrives.