A new kind of power adapter, which will be useful for laptops and other electronic devices, can be made a quarter the size and a sixth the weight of traditional designs. The new tech works using a circuit running at a much higher frequency than conventional power adaptors and utilises a power reclaiming scheme to address the efficiency drop-off problems of previous similar power-brick shrinking attempts.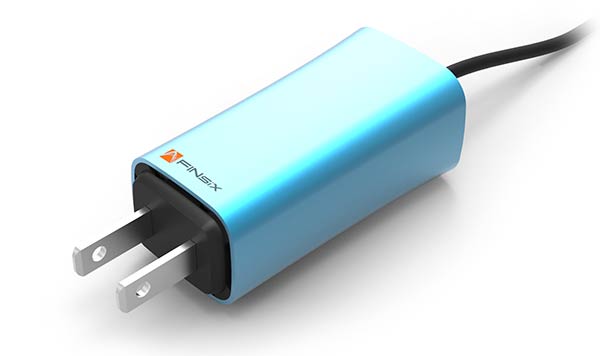 The new power supply / charger was designed by a professor from MIT and a startup company called FINsix will be showing the first application of this technology at CES in January. This first laptop power brick replacement, pictured above, adds hardly any bulk to a conventional US wall plug. This is a 65 watt adaptor which also includes a 2.1A USB connector for charging your mobile, camera, tablet etc.
MIT Technology Review explained that the power electronics in the FINsix charger can be so much smaller because it works at frequencies "1,000 times higher than those used in conventional power adapters". In conventional power designs "The higher the frequency, the smaller the device can be". However working against these size reductions previously were significant inefficiencies, wasting electrical power. To address this the MIT researchers developed a circuit to "recycle much of the energy that's normally lost inside a power adapter". Another positive aspect of the FINsix solution is that it doesn't use expensive, rare or new materials in its components so it should be able to help reduce power adaptor costs in the long term.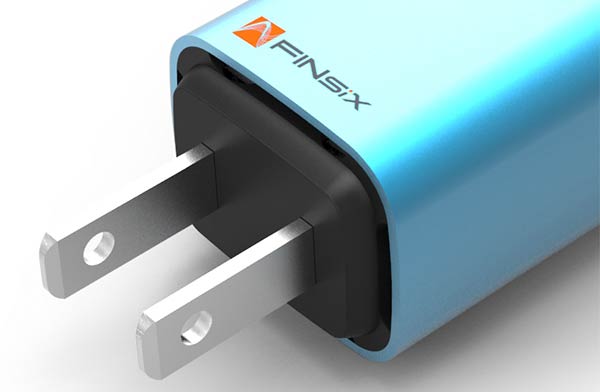 On this new technology breakthrough an engineering professor told MIT Technology Review that "The rest of the field is making incremental changes and getting diminishing returns". He went on to describe the FINsix solution as "leaping past that barrier."
It is foreseen that the FINsix power adaptor shrinking tech will be used in a wide variety of other devices in the future ranging from air conditioners to more efficient electric motors. This charger is already an Engineering Award winner in the Portable Power category at CES 2014. The FINsix laptop charger "compatible with all major laptop brands," is expected to become available to purchase in mid-2014.