Samsung has announced that it has overcome the barriers to making 60GHz Wi-Fi practical and open to commercialisation. It says that this technology will boost the maximum Wi-Fi data transmission speeds fivefold. Illustrating the speed on offer with real world examples, the South Korean company said that using its 60GHz tech a 1GB file could be transmitted in under 3 seconds and even uncompressed HD videos could be streamed to devices in real-time.
The best current Wi-Fi transmission speeds you can hope for are 866Mbps, or 108MB per second but Samsung's new 60GHz Wi-Fi technology enables data transmission speeds of up to 4.6Gbps, or 575MB per second. The faster transfer rates are achieved as, unlike the existing 2.4GHz and 5GHz Wi-Fi tech, "Samsung's 802.11ad standard 60GHz Wi-Fi technology maintains maximum speed by eliminating co-channel interference, regardless of the number of devices using the same network," we are told.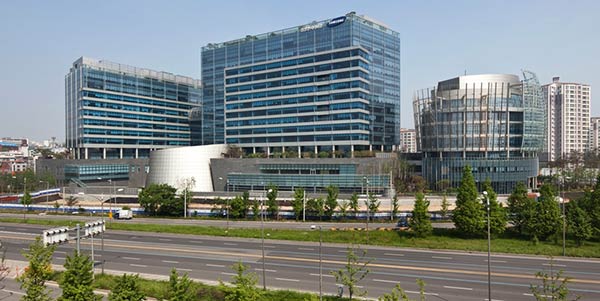 Previously 60GHz Wi-Fi technology wasn't a viable solution due to weak penetration properties and path loss susceptibility but Samsung's circuit, modem and antenna designs came together to create "the highest quality, commercially viable 60GHz Wi-Fi technology". The "world's first micro beam-forming control technology" also played an important part in the solution.
Samsung says that it will be developing its 60GHz Wi-Fi tech to work in a "wide range of products," including A/V, telecoms and IoT devices. The first such products could be commercialised as early as next year it says. "New and innovative changes await Samsung's next-generation devices, while new possibilities have been opened up for the future development of Wi-Fi technology," summed up Kim Chang Yong, Head of DMC R&D Centre at Samsung Electronics.