AOC has launched a new 35-inch monitor which offers an 'extremely curved' profile. The AOC AGON AG352QCX comes with an "extraordinarily small radius of 2000 millimetres". However, looking at competing products a 2000R curve is not that 'extreme'. Nevertheless AOC reckons that 2000R is "the optimal curve radius for gamers".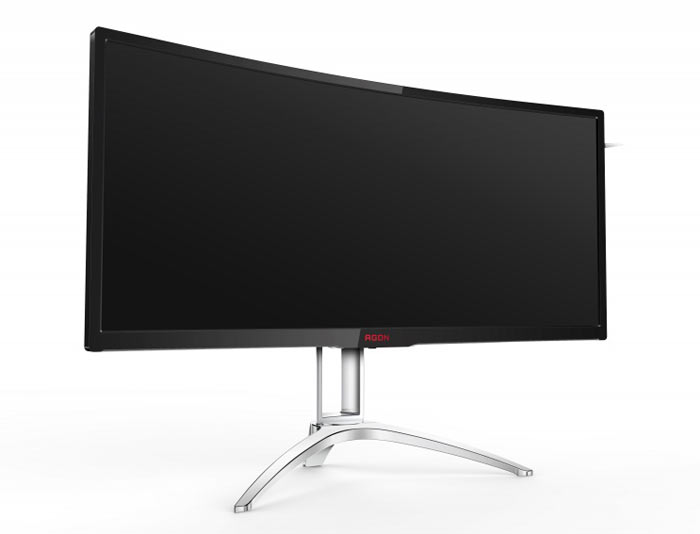 The 35-inch panel employed by AOC is of the MVA type, and offers a 21:9 format 2560 x 1080 pixel resolution. It has good viewing angles of 178/178 with a 100 per cent sRGB colour gamut, and the response time is 4ms. A standout statistic of this screen is the ultra-fast native refresh rate of 200Hz. The monitor is Adaptive Sync and FreeSync compatible and this technology can auto adjust the refresh rate between 30Hz and 200Hz, a rather wide range. As has been said many times before, the FreeSync feature should contribute to a smooth (AMD) gaming experience without image tearing, stuttering, or motion blur.
AOC has implemented further gaming-centric technologies to appeal to its target market. The AG352QCX has a low-input lag mode to provide "instantaneous execution of gamers' mouse, keyboard and gamepad commands". Another technology called 'AOC Shadow Control' sounds like the popular gaming gamma profile which helps reveal things lurking in dark areas of the screen.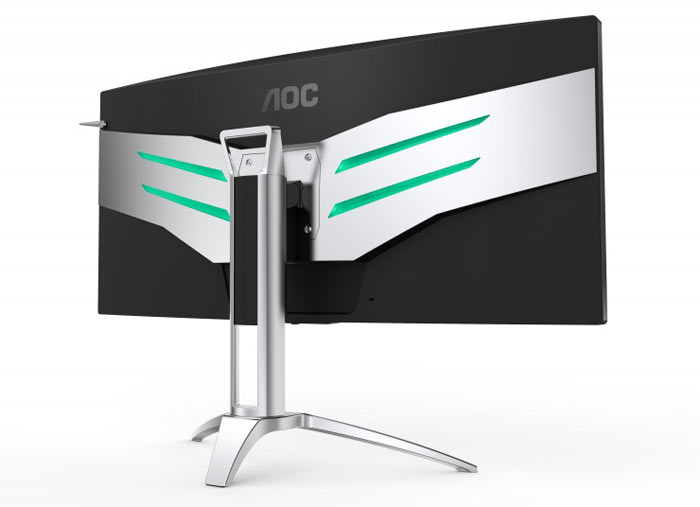 For your eye health considerations AOC has implemented AOC Flicker-Free and Low Blue Light Technology which should both contribute to lower fatigue levels with extended use of this monitor. A good stand also contributes to user wellbeing and AOC's effort offers reasonable height, tilt and swivel adjustments.
What would a gaming monitor be without some LED frills? Because "gamers love individuality," AOC has equipped the AG352QCX with multi-colour LED lights on the back and lower bezel of the monitor. You can choose red, green or blue light with strong, medium, weak and off modes. Adjust the lighting, presets and many other monitor settings via AOC's QuickSwitch keypad controls.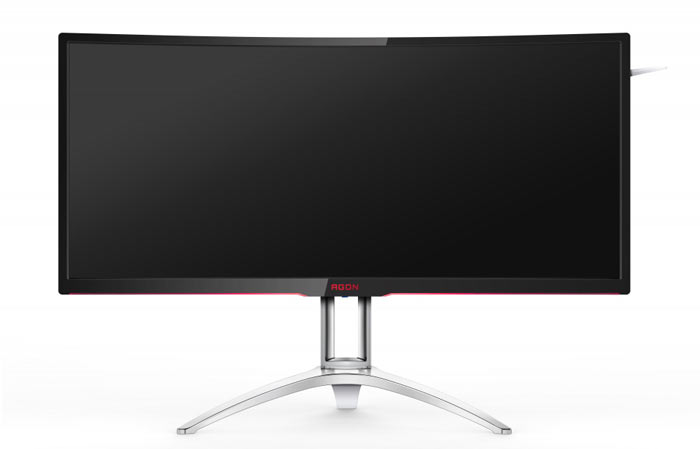 Ports include; 1 x VGA, 1 x DVI Dual Link, 1 x HDMI 2.0, 1 x DisplayPort 1.2ad, 2 x USB 3.0, Audio out/in, Microphone in/out. AOC has also installed 5W stereo speakers into the monitor bezel.
As mentioned in the intro, this isn't the most curved monitor we have seen or heard of. For example the 34-inch Samsung CF791 has a 1500R curvature – the lower the 'R' number the greater the curve, as the circle from which the curve segment is taken is smaller.
In an email to HEXUS, AOC said its AGON AG352QCX 'Extremely Curved' gaming monitor will be available in Europe from December, priced at £699.