Today Samsung announced that its curved monitor portfolio has passed the million sales milestone. Samsung launched its first curved monitor back in September 2014, the SD590C. In the most recent industry analysis by IDC (Q4 2015) Samsung possessed 85 per cent of the worldwide curved monitor market (screens 15-34-inches).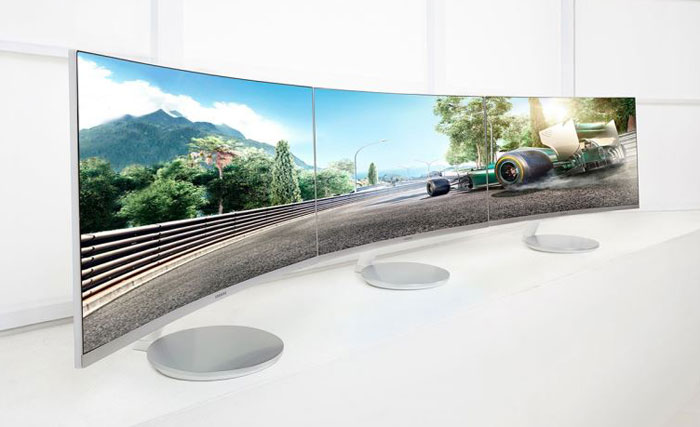 A trio of Samsung CF951 monitors used to play a racing game
Seog-gi Kim, SVP of Visual Display Business, Samsung Electronics, said that "Since the launch of our first curved monitor in 2014, we've seen this technology evolve to become an industry standard that gaming and entertainment viewers expect". Kim went on to promise that Samsung will continue to advance display design with an eye on viewer engagement and comfort.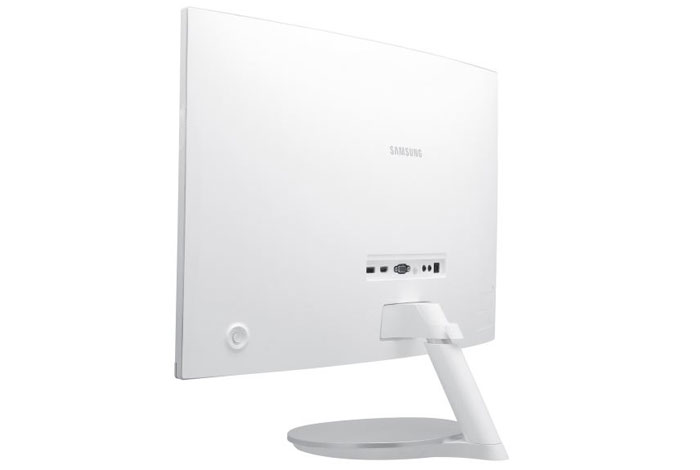 Samsung CF951
Curved monitors certainly have an appeal, if only for the pleasing shapes and newness of the designs. However makers such as Samsung claim that as these types of monitors "match the natural shape of the human eye," they provide uniform centre-to-edge viewing distances "to create a more comfortable and immersive viewing experience conducive to long-term use". Since the introduction of its curved monitors Samsung has noticed that they seem particularly suited to gamers, especially when extra-wide viewing angle and enhanced contrast ratio display panels are used.

Samsung CF390
Samsung's most recent curved monitor launches are the CF591 (27-inch model) and CF390 (23.5- and 27-inch models) which employ screens with a 1800R curvature. This is a significantly 'tighter' curve than used on previous monitors such as the SE590C and SE790C (3000R), or the gently curved SE591C and SE510C (4000R). The R figure indicates the radius of the circle that defines the curvature of the screen; smaller radii circles have more pronounced curves.