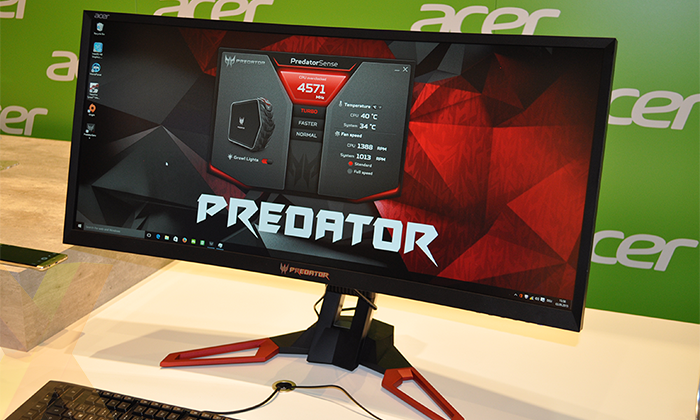 If you want to know whether or not Acer is serious about PC gaming, check out the company's booth at IFA 2015 - the vast Predator section is the highlight and it's chock-full of new hardware.
Amid the array of desktops, laptops and tablets, the products that really catch the eye are the displays, and most notably the upcoming Predator Z35. Maintaining the look-and-feel of the new Predator range, the Z35's black-and-red aesthetic could have gone terribly wrong, but in person it actually looks quite good. It manages to come across as powerful and pricey without overstepping the mark, and the aesthetics haven't come at the expense of functionality, as both height and tilt adjustment are supported.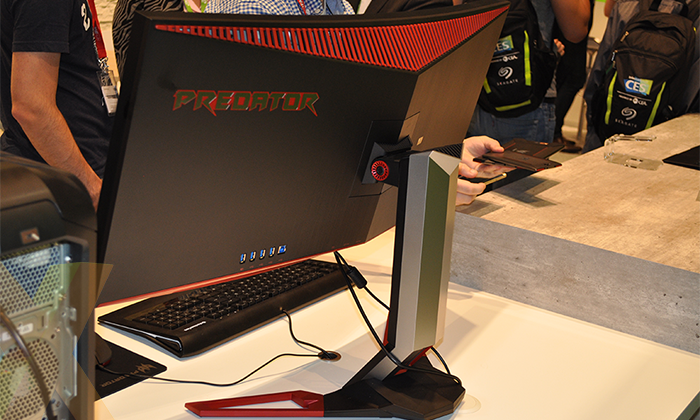 Despite the aggressive look, it's the display that really catches the eye. Acer is using a curved 35in AMVA panel sporting a 2,560x1,080 resolution, and yeah, 2,560x1,200 would have been nice, but if there's one thing we know about today's gaming monitors, it's that you typically can't have it all.
What you do get from the Predator Z35 is a 2,000R curvature and Nvidia G-Sync support, with the latter helping to differentiate Acer's display from the BenQ XR3501, which we presume is based on the same underlying panel. The default 144MHz refresh rate is hugely beneficial on a gaming display, but Acer ups the ante by claiming that the Z35 can be overclocked to 200Hz. None of the Acer reps on hand could tell us whether or not the increased refresh rate would result in diminished response times or degraded image quality, but it's a development we'll watch with interest.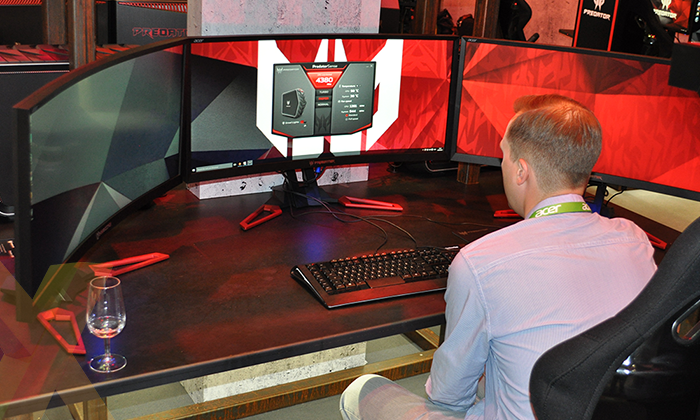 What we do know for certain is that one Predator Z35 is incredibly immersive, and three tied together are seriously lush. As for pricing and availability? Well, bad news on both fronts. The monitor won't arrive on UK shores until 2016, and the US MSRP is a lofty $1,199.99.