Display specialist AOC today revealed its G2260VWQ6 and G2460VQ6 gaming monitors. To qualify for their 'gaming' credentials these monitors offer AMD FreeSync and 1ms response times. Reaching beyond these favoured gaming specifications, AOC has implemented its Anti-Blue Light eye-health conscious technology in these monitors – because gamers are human too. These monitors don't cost the earth; the 21.5-inch G2260VWQ6 and 24-inch G2460VQ6 monitors are priced at £99 and £129 respectively.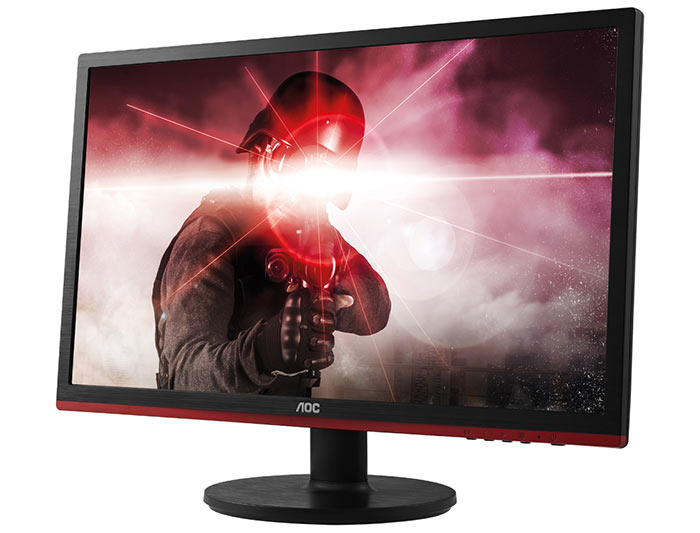 As regular HEXUS readers will be aware AMD FreeSync technology is implemented in monitors to reduce the occurrence of screen tearing, stuttering and input lag during game play. It is said to work by resolving the communication issues between graphics processor and monitor, to result in smooth gameplay enjoyment.
An important part of AMD's tech is the 'Free' from FreeSync, AMD claims it costs virtually nothing to implement, with "no costly proprietary hardware, royalties, or licensing costs". Even so, new tech often costs more until it becomes commonplace. Back in June we heard about the cheapest FreeSync monitors on the way to be priced from £229 (again made by AOC) now AOC is breaking below the £100 barrier.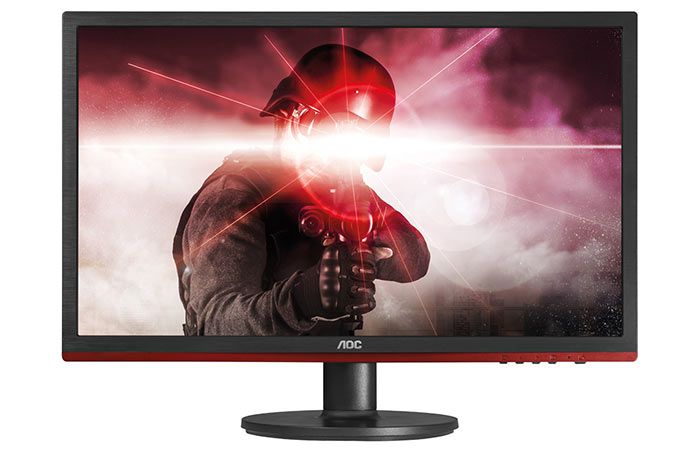 The AOC G2260VWQ6 is a 21.5-inch gaming monitor with a TN panel offering a 1920x1080 pixel resolution. The spec sheet says that the scanning frequency is 48-76Hz. It features integrated VGA, HDMI and DisplayPort connectors, Anti-Blue Light, and a VESA compatible mount. This 21.5-incher has integrated speakers which may be convenient for general home computing use. The stand it is supplied with is only adjustable for tilt.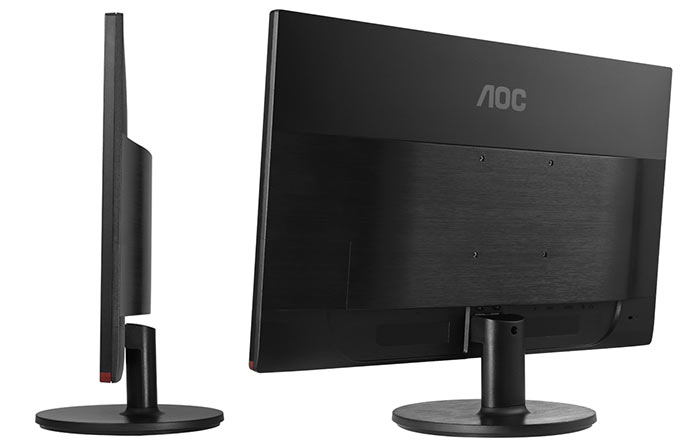 The AOC G2460VQ6 is a 24-inch gaming monitor with a TN panel offering a 1920x1080 pixel resolution. The information sheet reveals identical specs to those of the G2260VWQ6, as detailed above, except for the omission of speakers, a slightly higher active power consumption (23W rather than 20W) and, of course, the physical size and weight. Both the monitors are to be sold with a 3 year warranty and will start to become available from October.