Viewsonic has announced a new Ultra HD monitor aimed at business professionals. The VP2780-4K Ultra HD monitor boasts a professional grade, 28-inch UHD TFT panel which is eminently suitable for professionals working in "surveillance, financial trading and content editing applications". As a display which is anticipated to be worked on day-in day-out, the panel offers Blue Light Filter settings, Flicker Free technology, and a fully ergonomic stand provide a more comfortable viewing experience.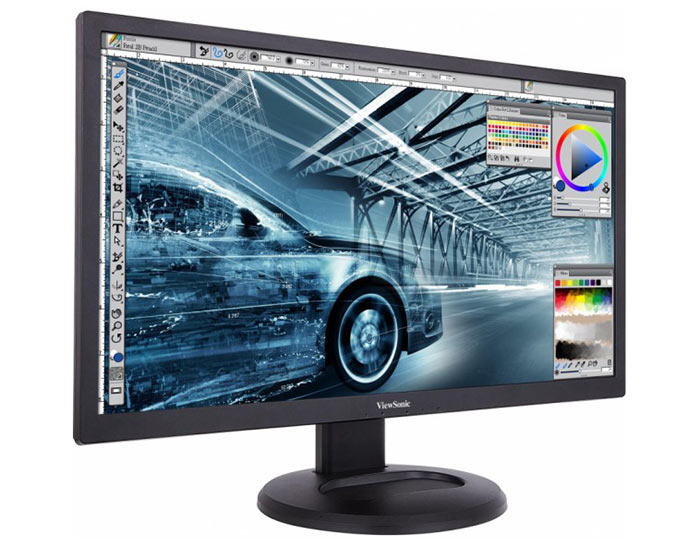 While the ViewSonic VG2860MHL-4K monitor is a professional model with 10-bit colour processing and offering 'exceptional' 96% sRGB colour performance, it isn't the most colour accurate that ViewSonic makes (those are aimed at colour-critical design professionals). The intended markets of financial traders and editors are expected to pick up this screen as an upgrade/alternative to a multi-monitor setup.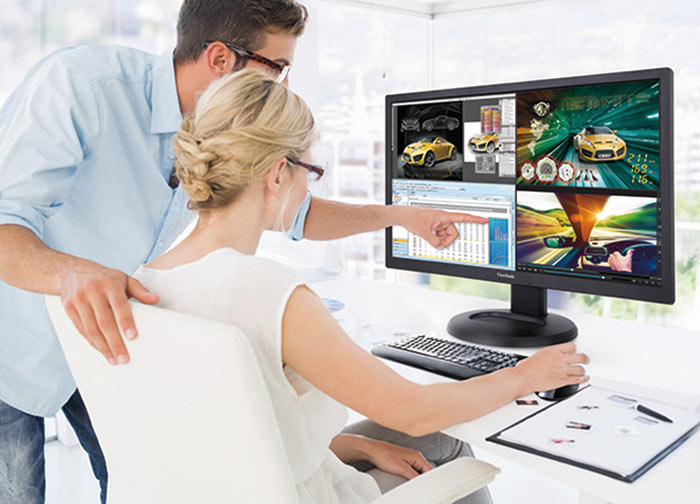 In a press release sent to HEXUS Claire Chuang, Product Marketing Manager at ViewSonic Europe Ltd, explained that "UHD monitors negate the needs for complicated and often expensive setups by allowing them to be replaced with a single UHD monitor. With PC and monitor life cycles of 3 to 4 years, switching to a UHD monitor is a future proof choice that allows companies to save money for assets refresh."
In replacing multiple monitors the VP2780-4K offers the following useful multi-picture modes: Picture-in-picture (PIP), Picture-by-picture (PBP) and equally split horizontal and vertical images from up to 4 video input sources.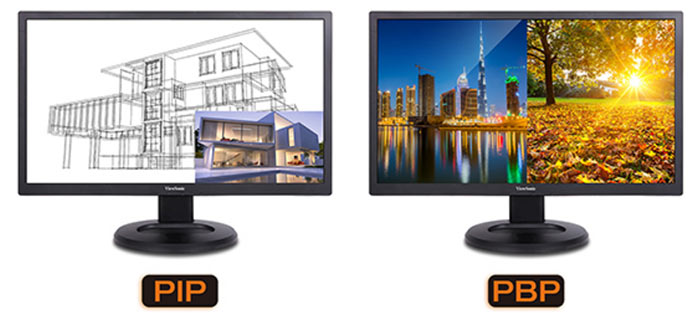 To make the most of the multiple input functionality the monitor has plenty of ports. For video in it has a DisplayPort 1.2a, Mini DisplayPort 1.2a, MHL 2.0, HDMI1.4a, and a DVI connector. To achieve 4K resolutions at 60Hz you will need to use one of the DisplayPort connectors. The monitor also offers Audio I/O and a USB hub [Upstream x1 (USB 3.0), Downstream x4 (USB2.0 x2, USB3.0 x2)].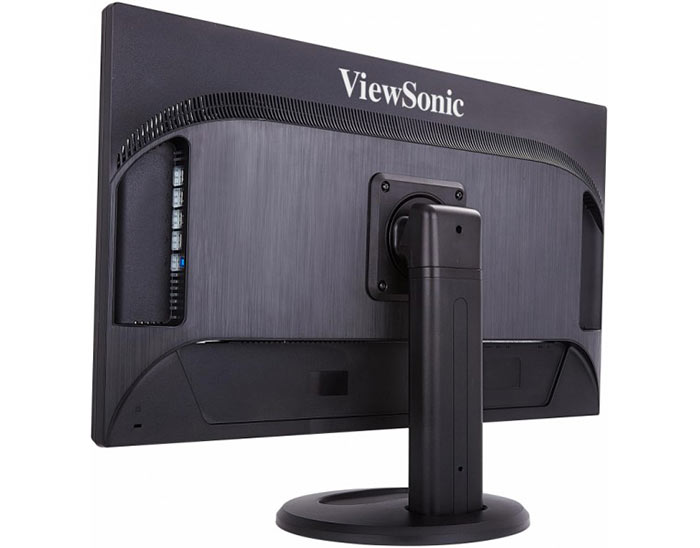 Other key features of the ViewSonic VG2860MHL-4K monitor include; a 2ms response time, a thin client mountable VESA stand with full ergonomic design includes tilt, swivel, pivot and height adjustment, stereo speakers, five intuitive ViewMode scenario presets, and EcoMode, TCO, ENERGY STAR, EPEAT Silver certification.
ViewSonic's VG2860MHL-4K monitor is available immediately, priced at an MSRP of US$599, £369, €499 excluding VAT. Buyers will receive 4 years extended warranty in Europe and a 'pixel performance guarantee' concerning dead/stuck pixels on the screen. You can peruse the full technical specifications on ViewSonic's official product page.