LG Electronics' is set to unveil what it calls the "world's first 21:9 curved IPS ultrawide monitor" at IFA 2014 early next month. It's a 34-inch screen with 3440 x 1440 pixels and Thunderbolt 2 support. The firm will also showcase a new 24-inch gaming monitor with a refresh rate of 144Hz and incorporating several gaming focussed LG technologies.
LG 34UC97 34-inch QHD curved UltraWide monitor
The innovative South Korean technology company says that its upcoming 34-inch monitor (model 34UC97) will be the first ever to incorporate a curved IPS screen with a 21:9 aspect ratio. It is targeted at power users, such as those in the creative businesses who would appreciate the extra screen real estate. Of course some entertainment enthusiasts may also value the expansive desktop view supplied by this monitor.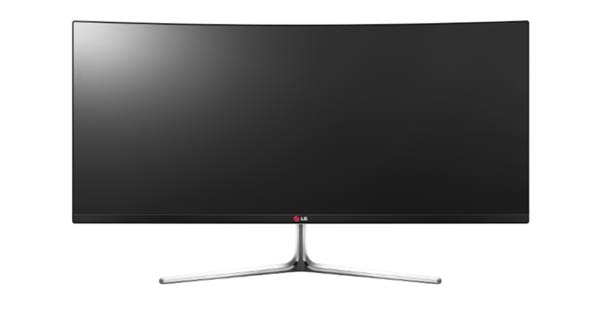 "Many people spend more time in front of computer monitors than they do in front of TV sets and yet the industry's biggest monitor manufacturers don't seem to innovate at the same pace as TV manufacturers," mused Hyoung-sei Park, head of the IT Business Division at LG Electronics' Home Entertainment Company. "At LG, innovation in display technologies isn't just limited to our market-leading TV products but are actively being implemented in our advanced PC monitors. And that's why we're particularly proud to be introducing at IFA the world's first 21:9 Curved UltraWide monitor with a curved IPS display which delivers a wide 178-degree viewing angle for an immersive viewing experience."
The monitor utilises a Quad HD resolution display (with 3440x1440 pixels) and is compatible with both PCs and Macs. It supports Thunderbolt 2 connectivity for both fast data transfers and the ability to daisy chain devices. LG hasn't neglected the built-in sound system to complement the visuals and has equipped the 34UC97 with a 7W stereo speaker system from Maxx Audio.
LG 24GM77 24-inch gaming monitor
Along with the flagship 34-inch curved monitor, detailed above, LG will present a new advanced Gaming Monitor, designed for serious gamers. The 24GM77 features a refresh rate of 144Hz, which can ensure a smooth and flicker-free display during even the most fast-paced and intense modern games action.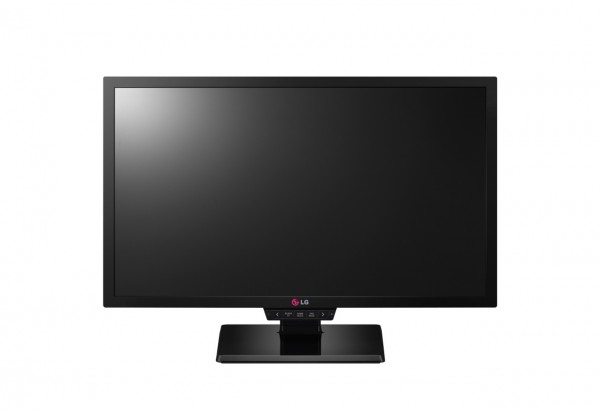 LG's Dynamic Action Sync (DAS) Mode can cut input lag drastically, we are told. The monitor's Black Stabilizer provides consistent blacks across different scenes and within its optimised hot-key triggered Game Modes. Motion 240, developed exclusively for the LG Gaming Monitor, helps to minimise motion blur, offering a response time of less than 1ms.
There is no information available on the prices or the availability of these monitors at the time of writing. IFA 2014 takes place in Berlin from 5th to 10th September.