Samsung launched a bendable Ultra-High Definition (UHD) TV in Korea today. This TV features a screen which can go from flat to curved at the press of a button, reports SlashGear.
The South Korean tech giant has put the 78-inch UN78S9B model up for pre-order priced at 35 million won, around US$34,000 or UKP£20,150. The device will feature 3840x2160 pixels and can reach a curvature of 4200R (a section of a circle with a 42 metre radius), which is believed to be the optimal arc for such displays. This, the industry's first available bendable TV, was shown off by Samsung back at CES in Las Vegas in January, but in the form of an 85-inch demo unit.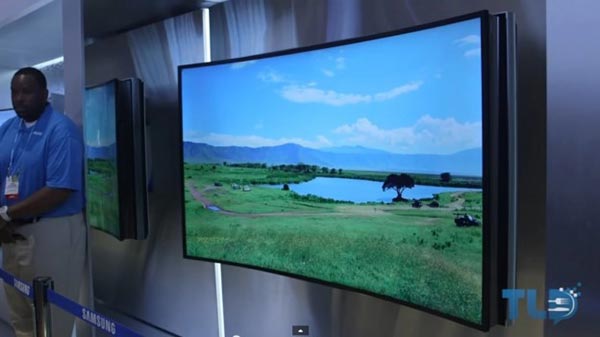 Curves at the press of a button
This consumer model uses a smaller display than the prototype shown at CES, but works the same way - as a motor on either side of the screen pushes the display sides forward to form the curve. Viewers will be able to control the angle of the curve, based on preference or how many people are sat in front of the TV. The display also has a Crystal Black panel and utilises UHD dimming for better contrast.
"The combination of our curved design and UHD picture quality creates the ultimate immersive entertainment experience for people passionate about entertainment," said Guy Kinnell, head of TV for Samsung Electronics UK.
International prices and release dates have yet be disclosed. However the 78-inch UN78S9B will be on display in two locations in Seoul, Gangnam's Digital Plaza and Jamsil's Lotte Department Store, as of today when pre-orders open.
These new types of TV set are focus on the flexible properties of the screen, and it must be noted that LG is also developing a truly flexible rollable OLED display. However if size is more important than curviness to you both Samsung and LG recently announced 105-inch Ultra HDTVs for sale, boasting resolutions of 5120x2160 pixels and offering support for 3D content. Both firm's 105-inch TVs are priced at $199,999.99.