AOC has emailed HEXUS today to tell us about its new g2460Pg monitor. This is a 24-inch gaming monitor which features the "innovative NVIDIA G-SYNC technology". As a whole, this monitor's specs should mean you can game without any unpleasant lag, motion blur or screen tearing when using a suitable Nvidia GPU.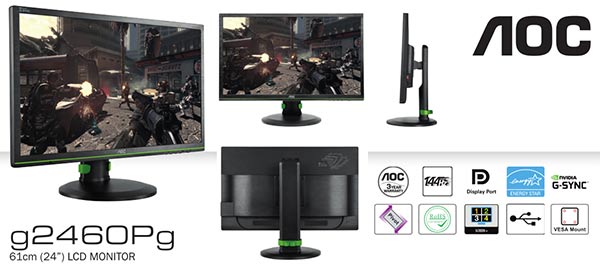 The AOC g2460Pg is based upon the g2460Pqu, launched in April, augmented with the Nvidia G-SYNC hardware and with a few other minor changes. The AOC g2460Pg monitor's specifications are as follows:
Panel type: WLED / TN, 16.7 million colours
Resolution: 1920x1080@144Hz
Panel Size: 24-inch / 61 cm
Brightness: 350 cd/m2
Contrast Ratio: Dynamic 80M:1, Typical 1000:1 (CR)
Viewing Angle: 170(H)/160(V) (CR≧ 10)
Response Time: Up to 1 ms
Scanning Frequency: H: 30-160 KHz (DVI-D), 30-83 KHz (other), V: 50-146 Hz (DVI-D), 50-76 Hz (other)
Pixel Frequency: 330MHz (DVI-D) / 165MHz
Connections: 1x DisplayPort, 2x USB 3.0, 2x USB 2.0
Stand/mount: 130mm height adjustment, pivot, swivel and tilt (-5/+22 degrees), 100 x 100 mm VESA capable
Power consumption: On 27.7W, Standby/Off 0.5W
Features: Nvidia G-SYNC, e-Saver, Eco Mode, i-Menu
Dimensions: 565.4 x 393.6 (+130) x 244.6 mm with stand, 6.54Kg
Warranty: 3 years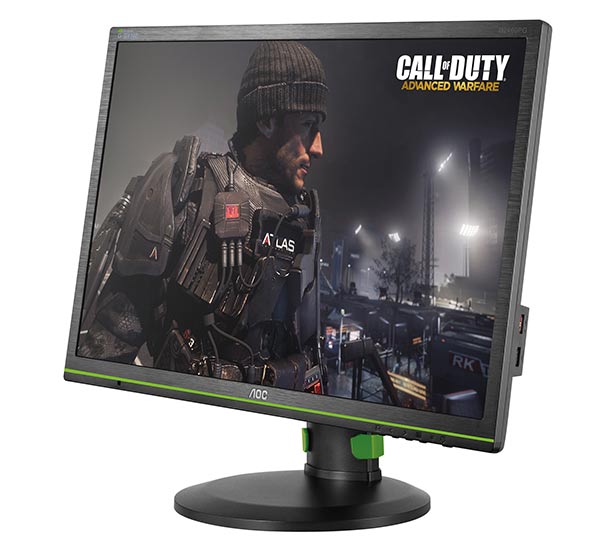 At a headline refresh rate of 144Hz the AOC g2460Pg redraws its screen more than twice as frequently as a conventional 60Hz display. This is said to help reduce eye fatigue, the possibility of screen tearing and stuttering. Combine these capabilities with an integrated Nvidia G-SYNC module and "the monitor takes gaming to a new level by synchronising the display refresh rates to the (Nvidia) graphics card's GPU". AOC say this helps create a "true real-time experience".
Remember that Nvidia's G-SYNC system needs a suitable GPU to pair up with this monitor. These include any GeForce GTX 650 Ti BOOST or higher Kepler-based GPU. Also SLI configurations work seamlessly with G-SYNC enabled monitors.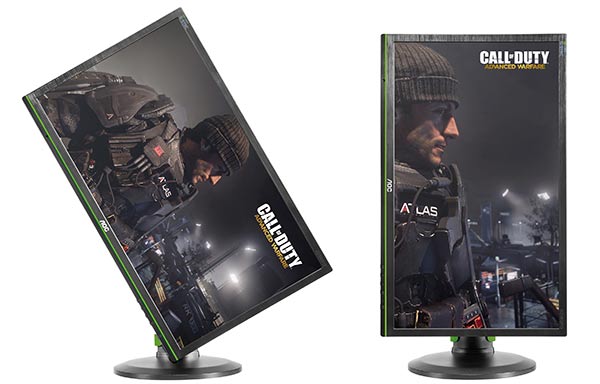 AOC has informed us that the g2460Pg 24-inch gaming monitor will be available, starting from next month, at a recommended retail price of £369 including VAT. That price seems to represent a £169 premium on the AOC g2460Pgu (£199 at SCAN), I found during a quick price search.
Meanwhile we are still waiting for the first DisplayPort Adaptive-Sync certified monitors to arrive, hopefully before the end of 2014.