Both AOC and BenQ have just launched new 24-inch 'gaming monitors'. While the AOC monitor is "available today," with full specs and a product page available, the BenQ monitor is revealed in a spec light but management quote heavy press release to whet buyer appetites. Let's have a look anyway, in alphabetical order…
AOC G2460PQU 24-inch 144Hz Gaming Monitor
AOC says this monitor is designed for high performance gaming, which is enhanced by its refresh rate of 144Hz and GtG response time of 1ms. As well as clearer visuals and less lag this monitor should also help reduce user eye fatigue.
The G2460PQU 24-inch 144Hz Gaming Monitor (PDF brochure) offers plenty of connectivity options with "easy access" Display Port, HDMI, DVI-Dual Link, VGA and four USB 2.0 ports all present. The USB hub even includes a fast-charging port for mobile devices that is three times faster than a standard USB port.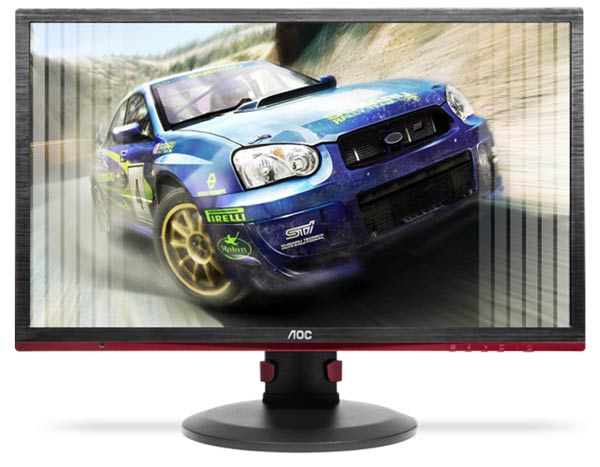 Other key specifications:
24-inch display with 16.7M colours
1920×1080 pixels
Brightness: 350 cd/m2
I-Care automatic brightness adjustment, dynamic contrast
Speakers: 2W x2
Control: Auto/Source/Exit, Left/Eco, Right/Aspect Ratio/Right, Menu, Power – 16 languages
Buyers get a four-way adjustable stand; the height is adjustable by 130mm, swivel left and right, tilt screen angle and a pivot 90 degrees option. Also the option of VESA mounting is present. The AOC G2460PQU is said to be available now in the US with a price of $399.99.
BenQ RL2460HT for Competitive Gaming on PCs and Consoles
BenQ's RL2460HT was seen at the CES show earlier in the year but the firm has just got around to launching this gaming monitor. However we don't have a product information page or specifications list at the time of writing. The web site only lists other members of the RL range such as the previous model, the RL2450HT.
Highlights of the 24-inch RL2460HT design include a 1ms GtG response time and an HDMI output for streaming/capture purposes. BenQ says its height adjustable stand, offering 110mm of variation, is adjustable with a single finger. Also if you don't like it you can use a VESA compatible mount.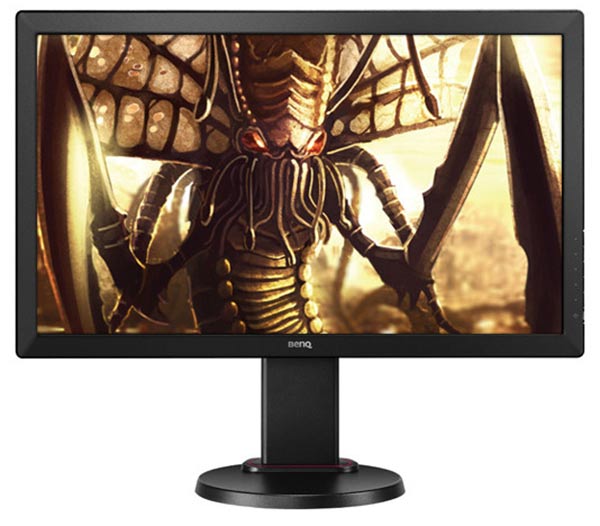 There are various BenQ technologies utilised in this monitor including; Flicker-free Technology, Black eQualizer, Low Blue Light Technology, Console Gaming Monitor, MOBA Gaming Monitor, RTS Gaming Monitor. Also with this monitor a new 'Fighting Mode' has been developed with the aid of Justin Wong of Evil Geniuses. This is a colour calibration setting so you can see your fighter character better: "this extra boost improves gamers' gameplay and their chance to destroy their opponents," says BenQ.
Unfortunately we don't have key information about the refresh rates and other tech specs at this time. The BenQ RL2460HT will be made available worldwide this month. No pricing has been indicated.