LG Electronics has announced that it is accepting pre-orders for the LG 55EM9700, the company's first OLED TV set. Korean customers who pre-order it now will receive the 54.6-inch diagonal TV set during February. LG and Samsung have been striving to be first to market with the eagerly anticipated new technology TVs and both companies showcased such technology at last year's CES in Las Vegas about a year ago. Both companies have been working to refine the new OLED TV manufacturing process and it seems like LG is the first to achieve an acceptable level of quality at an acceptable price to buyers.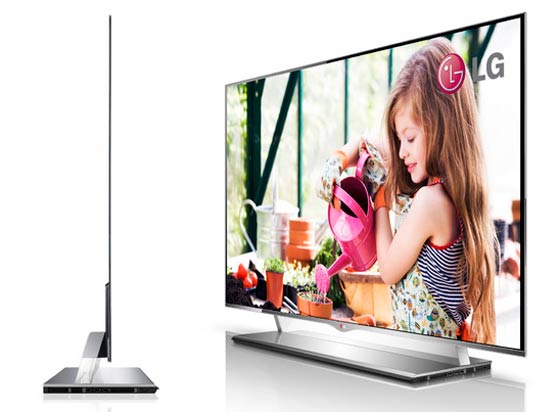 Today over 1,400 LG retail stores will start to accept orders for the LD Model 55EM9700 OLED TV. The TV sets will be delivered starting from the first week of February. To buy one of these new 1080p 55-inch OLED TVs customers will have to part with cash equivalent to £6,300. It seems like people are ready to pay these prices, at least initially, as LG expects that the OLED TV market will grow to 7.2 million units by 2016 and that it will be the market leader.
Greatest transformational moment for TVs in 60 years
"We are extremely pleased to be able to make this announcement at the start of the new year because we believe that OLED will usher in a whole new era of home entertainment," said Havis Kwon, President and CEO of LG's Home Entertainment Company. "Not since color TV was first introduced 60 years ago has there been a more transformational moment. When high definition TV was first introduced 15 years ago, the public's reaction was 'wow!' but when customers see our razor-thin OLED TV for the first time, they're left speechless. That's a clear indicator as any that OLED TV is much more than just an incremental improvement to current television technology."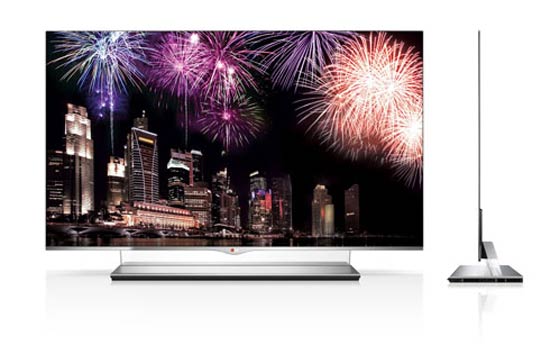 Picture quality and design
Images displayed upon OLED TVs, like this newly launched LG 55EM9700, are said to appear extremely vivid yet natural. LG's new TV has a four-pixel system where WRGB stands for White-Red-Green-Blue, this is combined with LG's proprietary "Color Refiner" to display imagery that is "more vibrant and natural than anything seen before".
OLED TVs also open up more design options as it's possible to make very thin screens. The LG 55EM9700 screen has an astonishing thickness of just 4mm (0.16 inches)! The screen and pedestal including all the necessary electronics and connections weighs in at less than 10Kg. Also the new technology is said to be more energy efficient than LCD or Plasma.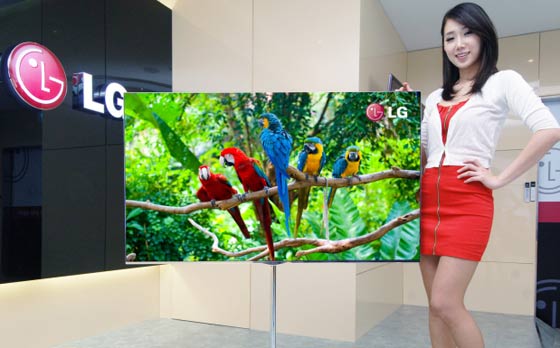 At last year's CES an LG OLED TV won Best of Show and also received an industrial design IDEA Award. LG's launch news has been received well by the stock market and LG's share price was up 5.4 per cent yesterday. These new LG OLED TVs should start being made available in the UK before Q1 2013 is over.