Truly 'tis a thing of beauty

Now you'll have to forgive me if I'm being unfair, but Dell, in my humble opinion, aren't exactly the first name on my lips if I'm asked about stylish design in technology. So the Dell Crystal comes as so much more of shock, not only because of its good looks, but also the fact it's coming from Dell.

I mean, just take a look at this thing… it's lovely. A 22" LCD display, made from 4mm tempered glass with embedded speakers almost hanging in the air around the edge and a brilliantly discrete microphone and webcam at the top of the unit, you've got to love it.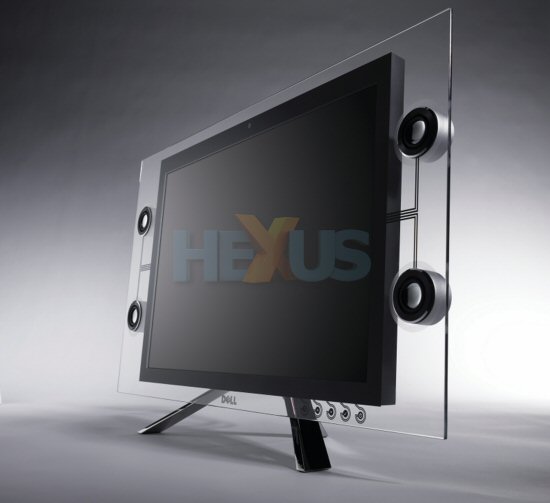 Click for larger image



Adding to the overall effect is the polished metal tripod that almost makes it look like the whole thing is just floating in the air. There's even some near invisible touch controls down the bottom right side and the whole thing has a single cable connection powering the 1680x1050 native resolution and you've got to admit it's one damn fine display.

Sadly, these good looks do come at a price, that price being $1,199USD, but for that you also get TCT with a 98% colour gamut, 2ms grey to grey response time, 2000:1 dynamic contrast ratio and HD connectivity with DVI / HDMI with HDCP, sub-woofer out and USB. Niiice.